The North American deal on the true-life drama follows the world premiere of Pablo Larraín's film in Directors' Fortnight on Friday.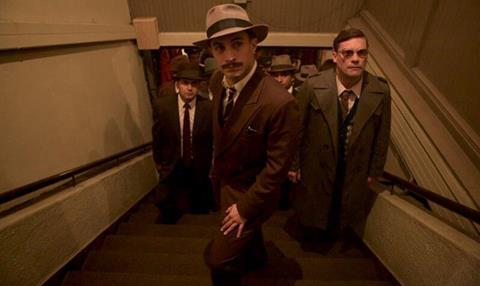 The Orchard plans an autumn release and will mount an awards campaign on the film starring Gael Garcia Bernal, Luis Gnecco and Mercedes Moran.
Larraín's return to the Croisette after 2012 Competition selection No (Tony Manero premiered in Director's Fortnight in 2007) tells of how the Chilean poet and Nobel Prize-winner Pablo Neruda took on the Chilean government in Cold War 1948 and engaged in a game of cat-and-mouse with a police inspector.
Participant Media co-financed Neruda in association with Chile's Fabula, France's Funny Balloons, which also represents international sales, as well as Argentina's AZ Films, and Spain's Setembro Cine.
Juan de Dios Larraín produced with Peter Danner, Renan Artukmaç, Alex Zito, Juan Pablo García, Ignacio Rey, Gastón Rothschild, and Fernanda del Nido.
Executive producers are Jeff Skoll and Jonathan King of Participant Media, Marc Simoncini, Mariane Hartard, and Rocio Jadue.
The Orchard brokered the deal with CAA and Participant Media on behalf of the film-makers.