Dir: Robert Guédiguian. France-Belgium-Italy. 2011. 107mins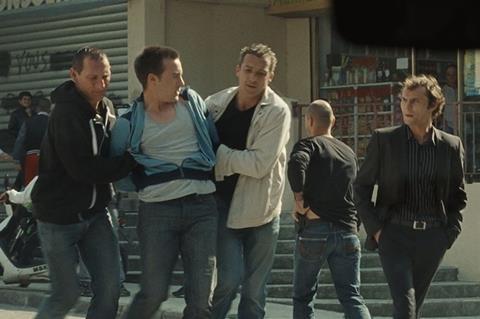 Inspired not by the eponymous Hemingway novel but by Victor Hugo's poem How Good are the Poor, the latest film from Marseilles director Robert Guédiguian will strike many as old-school leftie sentimentalism of the most shameless kind. But, despite the obvious creakiness of its melodramatic narrative, there's no denying the passion, big-heartedness and political conviction that go into The Snows Of Kilimanjaro (Les Neiges du Kilimandjaro).
If you can get past the sometimes huggy earnestness, this one is engaging, thought-provoking and altogether hard to dislike.
The latest of Guédiguian's films to draw inspiration from his home turf, Marseillais working-class district L'Estaque - celebrated most famously in his 1997 Marius and Jeanette - this engaging if sometimes implausible film may be vin ordinaire in terms of cinematic execution, but shows a distinct auteur touch in its idiosyncratic emotional energy.
One of the most likeable regular ensembles in the business make this a watchable pleasure even when the contrivance stretches belief. The French following of Guédiguian and his well-liked actors should give the film a solid if unspectacular domestic presence, but abroad, the film will have to be sold on its quintessential Frenchness to get beyond an honourable festival airing.
Wearing its old-school socialist commitment on its sleeve from the start, the film begins with union rep Michel (Daroussin) reading out a list of names picked from a box - men who are losing their factory jobs. Out of solidarity, he has put his own name in the box, and faces unemployment with dogged optimism.
At their wedding anniversary, he and his wife Marie-Claire (Ascaride) are presented with a bundle of money and a ticket for an African dream holiday. But they lose both when they are robbed at gunpoint. A chance clue reveals to Michel that one of the thieves is former co-worker Christophe (Leprince-Ringuet), embittered at losing his job.

In fact Christophe, who likes to act the defiant bad guy, is also a dutiful carer to his two kid brothers. Marie-Claire and Michel realise that if Christophe faces justice, the boys will be left uncared for - which prompts much often over-explicit musing on solidarity, social responsibility and what the question of being working class means to different generations.
At its best, Guédiguian's L'Estaque cycle revives the regional pride of Marcel Pagnol and the socialist humanism of Jean Renoir, and these qualities shine in the best scenes between the cast members, who exude a rare sense of family intimacy. Darroussin's crumpled gruffness makes him extremely credible as a thinking, feeling socialist, while Ascaride remains unchallenged as French cinema's reigning 'woman of the people' in the Anna Magnani mould.
Some characterisation is uncomfortably broad - there's no shortage of cold-eyed bureaucrats and snippy hautes bourgeoises, while Karole Rocher goes wildly over the top as a textbook 'Bad Mother'. But Guédiguian also revels in subverting expectation - it's the largely unlikeable Christophe who really gets Michel thinking when he fires off a few political home truths at him.
The film is uneven and sometimes mawkish, but you have to take Guédiguian's films as you find them. And if you can get past the sometimes huggy earnestness, this one is engaging, thought-provoking and altogether hard to dislike.

Production companies: Agat Films & Cie, France 3 Cinéma
International sales: Films Distribution, www.filmsistribution.com
Screenplay: Robert Guédiguian, Jean-Louis Milési
Producer: Robert Guédiguian
Cinematography: Pierre Milon
Editor: Bernard Sasia
Production designer: Michel Vandestien
Main cast: Ariane Ascaride, Jean-Pierre Darroussin, Gérard Meylan, Maryline Canto, Grégoire Leprince-Ringuet