EXCLUSIVE: Sebastien Chesneau's company will launch international sales in Toronto next week on Wayne Roberts' highly regarded directorial debut starring Olivia Cooke.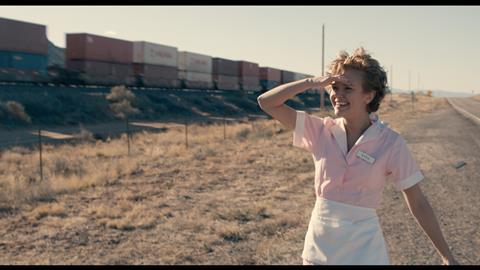 Parallell Cinéma, Relic Pictures and Unknown Subject produced Katie Says Goodbye, which will receive its world premiere on September 11.
CAA represents US rights to the story of a young waitress in the American Southwest who falls in love with an ex-convict.
The relationship throws her world into disarray as those close to her challenge her spirit and determination.
"Sebastien and his team at Cercamon provide the level of experience and curated taste that we were looking for," said Roberts.
"Alongside the exceptional team at CAA, we hold no doubt that Cercamon will enable Katie Says Goodbye to find its home among distributors and audiences worldwide."
Rounding out the key cast are Mireille Enos, Jim Belushi, Mary Steenburgen, and Christopher Abbott.
Eric Schultz of Relic Pictures, Carlo Sirtori, David Steiner and Benjamin Steiner of Parallell Cinéma, and Jake Wasserman and Kimberly Parker of Unknown Subject served as producers.
"We're extremely pleased and proud to join the team of Katie Says Goodbye and represent the film internationally," said Sebastien Chesneau of Cercamon.
"Olivia Cooke delivers an outstanding performance. She is both fragile and at the same time an example of true resilience. We were blown away by the entire cast and this well-crafted story."
Former Rezo sales head Chesneau launched Cercamon two years ago and has licensed rights to Dalibor Matanic's 2015 Cannes UCR jury prize winner The High Sun.