Philippe Falardeau's drama starring Liev Schreiber, Elisabeth Moss and Naomi Watts has gone to IFC Films in a US deal in Toronto.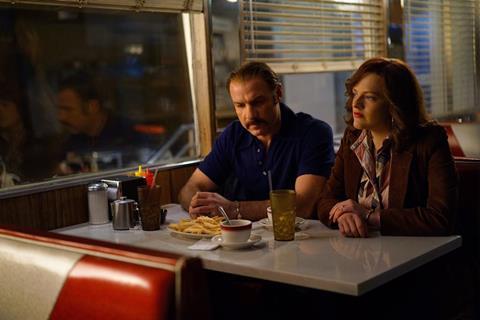 EuropaCorp sources confirmed they had acquired US rights from CAA to Lone Scherfig's rom-com Their Finest, which stars Gemma Arterton, Sam Clafin and Bill Nighy and premiered as a Gala Presentation.
Meanwhile Netflix continued to pursue US and select international rights to Fabrice Du Welz's Message From The King starring Chadwick Boseman, the Vanguard selection it has been stalking since the weekend.
Buyers were understood to be circling Onur Tukel's black comedy Catfight starring Sandra Oh and Anne Heche and interest was coalescing around George Nolfi's Birth Of The Dragon following its world premiere on Tuesday.
Earlier on Wednesday Music Box announced it had acquired Terence Davies' A Quiet Passion.
Returning to The Bleeder, IFC Films brokered the deal with UTA Independent Film Group in the wake of last weekend's North American premiere.
Schreiber produced the tumultuous life story of boxer Chuck Wepner, whose exploits inspired Sylvester Stallone to write Rocky.
Producers include Christa Campbell and Lati Grobman of Campbell Grobman Films, Mike Tollin of Mike Tollin Productions, and Carl Hampe.
Avi Lerner's Millennium Films financed the film, which received its world premiere in Venice and will get a spring 2017 theatrical release.
At time of writing Anne Hathaway starrer Colossal was understood to have sold to a Chinese buyer. By Wednesday reports indicated the involvement of a fledgling US distributor, however Screen could not secure confirmation from the film's financer.