The distributor has picked up US rights to Terence Davies' Emily Dickinson biopic following its North American premiere in the Masters section at Toronto on Monday.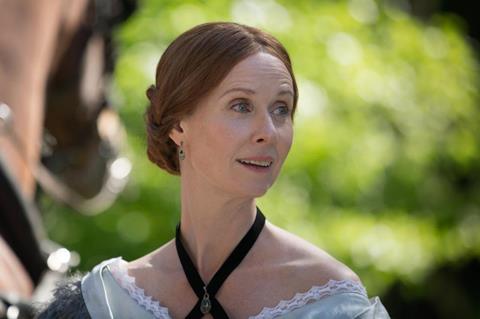 Cynthia Dixon plays the 19th century American poet as she struggled against religion and social mores and a lack of reputation, culminating in her illness and death.
Most of her roughly 1,800 poems were unpublished during her lifetime, however she is now regarded as one of the great American literary artists.
A Quiet Passion received its world premiere at the Berlinale last February. It screens again in Toronto in Sunday.
Jennifer Ehle, Keith Carradine and Duncan Duff also star. Roy Boulter and Sol Papadopoulos of Liverpool-based Hurricane Films produced alongside Belgium's Potemkino.
Gibson & MacLeod and Double Dutch International are among the executive producers and the latter handles international sales.
"We feel very lucky to be entrusted with Terence's latest. He is a singular filmmaker and A Quiet Passion shows him working at his most sublime," said Music Box Films managing director Edward Arentz, who plans a first quarter 2017 theatrical release.
Music Box previously released Davies' The Deep Blue Sea.
Nick Shumaker of UTA Independent Film Group negotiated the deal on behalf of the filmmakers.