The studio has swooped in Toronto and will distribute Stephen Frears' drama in the US while Pathe handles the UK and France.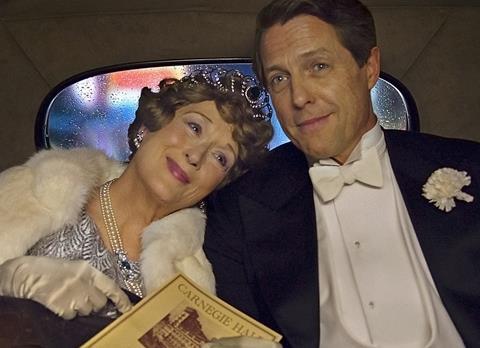 Florence Foster Jenkins stars Meryl Streep and Hugh Grant and is a Pathe and BBC Films presentation with the participation of Canal Plus and Cine Plus of a Qwerty Films Production.
The film tells the true story of Foster Jenkins, a New York heiress and socialite who pursued her dream of becoming a great opera singer. The voice she heard in her head was beautiful, but to everyone else it was hilariously awful.
Frears adapts from a screenplay by Nicholas Martin. Simon Helberg, Rebecca Ferguson and Nina Arianda also star.
Michael Kuhn produces for Qwerty Films and Tracey Seaward while Pathe's Cameron McCracken serves as executive producer with BBC Films' Christine Langan and Qwerty's Malcolm Ritchie.
Pathe UK head of international sales Muriel Sauzay and MD Cameron McCracken negotiated the deal with Paramount.