Engineers are working on a broken 'up' escalator at the Scotiabank Theatre Toronto that has inconvenienced industry attendees at the Toronto International Film Festival.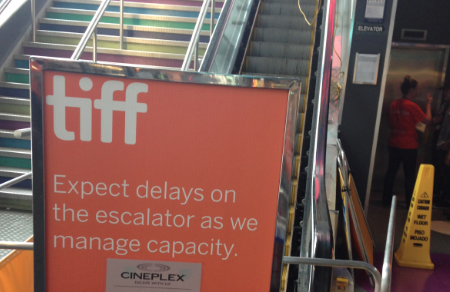 The escalator is the easiest and fastest way to get from the theatre's lobby area to the theatre level, where P&I festival screenings got underway on Thursday.
Without it, the alternatives at the venue on Richmond Street West, situated in the entertainment district of downtown Toronto, are a tall flight of stairs and a single elevator located in a corner of the lobby.
At time of writing there was no estimate of when the conveyor would be up and running again.
Pat Marshall of site owner Cineplex said: "Thyssen Elevator is on site currently working on the escalator and we are awaiting their guidance on when they can complete the repair. We also have an elevator for those who require it."