Twelve titles also include films by Pablo Trapero, Joaquim Lafosse, He Ping and Fabienne Berthaud.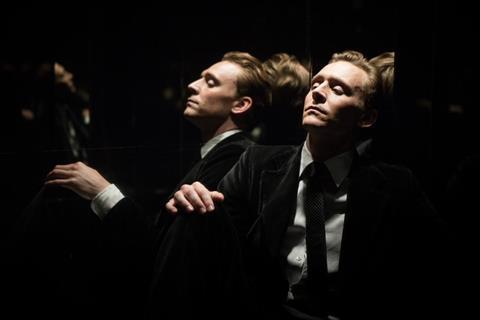 Scroll down for full list
The Toronto International Film Festival (Sept 10-20) has unveiled the 12 titles that will comprise the inaugural line-up for Platform - the new juried programme that champions director-led cinema from around the world.
The competitive strand includes the world premiere of Ben Wheatley's highly-anticipated High-Rise, a dystopic depiction of a society that starts a class war in a high-rise apartment. The adaptation of JG Ballard's 1975 novel stars Tom Hiddleston, Jeremy Irons, Sienna Miller, Luke Evans and Elisabeth Moss.
Also receiving its world premiere is Fabienne Berthaud's Sky, a France-Germany co-production that star Diane Kruger, The Walking Dead's Norman Reedus and Girls star Lena Dunham.
Kruger plays Romy, a married woman on holiday in the US who storms out on her French husband (Gilles Lellouche) after an argument and wanders into the desert outside of Las Vegas.
Other world premieres include Eva Husson's teen sex drama Bang Gang (A Modern Love Story); David Verbeek's Full Contact, about a military man living with the guilt of accidentally drone bombing a school; Martin Zandvliet's Land of Mine, about German POWs forced to dig up landmines; He Ping's Chinese drama The Promised Land; and Joachim Lafosse's The White Knights, about the Zoé's Ark controversy when members of a French charity attempted to fly more than 100 children out of Chad to France.
A previously unreported documentary, also set to world premiere as part of the Platform strand, is HURT directed by Alan Zweig, who won Best Canadian Feature at TIFF in 2013 with doc When Jews Were Funny.
Zweig latest subject is Steve Fonyo, a one-legged cancer survivor who completed a cross-Canada run raising $13 million in 1985 but whose life went downhill thereafter, becoming involved in petty theft, larceny and drug addiction.
The jury, which will award the Toronto Platform Prize of $19,000 (C$25,000) at the Awards Ceremony on Sept 20, includes filmmakers Jia Zhang-ke, Claire Denis and Agnieszka Holland
TIFF director and CEO Piers Handling described the directors as "the next generation of masters".
"We created this new programme as a way to sharpen our focus on artistically ambitious cinema in our 40th year and we are thrilled to be able to put the spotlight on these 12 brilliant filmmakers," he added.
TIFF Platform 2015
WP = World Premiere; IP = International Premiere; NAP = North American Premiere
Bang Gang (A Modern Love Story) (Fra), Eva Husson WP
The Clan (El Clan) (Arg-Spa), Pablo Trapero NAP
French Blood (Un Français) (Fra) Diastème, IP
Full Contact (Neth-Cro), David Verbeek WP
High-Rise (UK), Ben Wheatley WP
Hurt (Can), Alan Zweig WP
Land of Mine (Under Sandet) (Den-Ger), Martin Zandvliet WP
Looking for Grace (Aus), Sue Brooks NAP
Neon Bull (Boi Neon) (Bra-Uru-Neth), Gabriel Mascaro NAP
The Promised Land (Hui Dao Bei Ai De Mei Yi Tian) (Chi), He Ping WP
Sky (Fra-Ger), Fabienne Berthaud WP
The White Knights (Les Chevaliers blancs) (Fra-Bel), Joachim Lafosse WP