Dir: Tom Ford. US. 2009. 98 mins.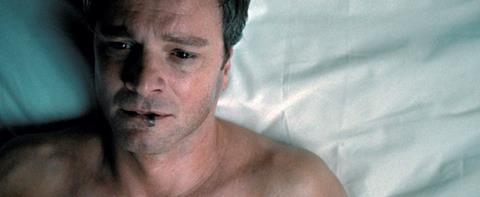 Fashion designer Tom Ford gets it spectacularly right first time round in his directorial debut, A Single Man. This adaptation of the 1964 novel by Christopher Isherwood about a gay British college professor in LA coping with the death of his partner is both stylistically assured and quietly moving as it charts a day in a life that has been scooped out but also spiritualised by grief and loss. It also represents a quantum leap for Colin Firth, who gives his most nuanced, compelling performance to date in the lead role.
The film resonates above all because of the way it turns a single man's single day into a spiritual journey from despair to transfiguration
Warmly received at its Venice world premiere – there was a standing ovation for the director and cast even in the press conference – this intelligent, reflective melodrama should reap more plaudits in Toronto. Once it steps outside of the gated festival community, however, A Single Man will need to put up a commercial fight – despite the rave reviews, the Firth-Moore pairing, and the media interest surrounding Ford's first movie foray, audiences will still need to talked into an autumnal period drama about a gay 52-year-old mourning the death of his partner and contemplating his own.
But Brokeback Mountain has already done some of the prep work for Ford, and the awards season nominations this fine closet melodrama should receive will do some more. Given the right timing, A Single Man should play well at the broader end of the prestige arthouse market.
The script does a fine job of turning the book's stream-of-consciousness narration into a more objective but still profoundly empathetic view of literature professor George Falconer (Firth), whose partner of sixteen years, Jim (Goode) died in a car accident eight months before. George gets dressed, watches his suburban neighbours from his perch on the loo and drives into work while the radio news yabbers on about the Cuban missile crisis (the film is set in late autumn 1962). He goes through the motions but flashbacks, restrained passages of first-person voice-over, montage, musical pointing and Firth's sensitive performance reveal that this elegant, private man, whose suit (by Tom Ford, of course), glasses and hairstyle lend him more than a passing resemblance to Yves-Saint-Laurent, is nursing a hurt that time has not healed.
On campus, George departs from the set text to lecture his college class about minorities and society's manipulation of fear. This being 1962, the gay agenda stays in the subtext of his monologue, and the tension this creates resonates throughout the film – which is in part about private freedom (symbolised not by sex, of which there is none, but more than once by nakedness) and public repression. Production design plays its part here too: George's house – an airy wood and glass modernist structure – is open to wild nature, but all around him is a conformist, repressive, manicured suburbia.
Three pivotal encounters – with Kenny (Hoult), a pretty-boy college student who appears to be stalking George, with a Spanish rent boy, and with his best friend Charlotte, aka Charley (Julianne Moore) slice up George's day and keep getting in the way of his early-flagged intention to commit suicide.
Though her ya-ya English accent is not the best she's ever done, Moore is a worthy support to Firth as a lonely, gin-tippling woman who is still in love with her best friend (they had a brief sexual relationship many years before) and torn between sympathy for him and regret about what might have been if he hadn't turned into a "fucking poof". The film is good at evoking and sparking such complex emotions, but it resonates above all because of the way it turns a single man's single day into a spiritual journey from despair to transfiguration.
The one real wobble in an otherwise stylish package is the director's use of bizarre colour boosts – from the default washed-out look to blazing technicolour – to signal moments of hope, life and redemption. The idea is sound – but it should have been more subtly managed.
To sign up for Screen's weekly Reviews Newsletter with all the week's new releases,international openings and full festival reviews delivered free to your mailbox every Friday, please click HERE
Production companies
Fade to Black
Depth of Field
International sales
IM Global
+1 213 447 6091
Producers
Tom Ford
Chris Weitz
Andrew Miano
Robert Salerno
Screenplay
Tom Ford
David Scearce
Cinematography
Eduard Grau
Production design
Dan Bishop
Editor
Joan Sobel
Music
Abel Korzeniowski
Main cast
Colin Firth
Julianne Moore
Matthew Goode
Nicholas Hoult