Venice and Toronto will showcase a handful of potential awards candidates, but Hollywood has saved its big guns for November and December.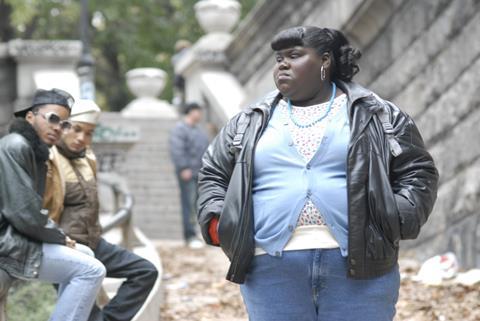 This year will mark a new era for distributors of English-language films being positioned for awards consideration.
Since the Academy of Motion Picture Arts & Sciences announced in July there would be 10 best picture nominees each year, speculation has been rampant as to how that would affect the awards season with all its meticulous positioning, voter manipulation and sometimes aggressive competition.

Will 10 nominees for the main prize ramp up the competition? Or will it be diluted?

The Academy's rules change comes at a time of crisis for the industry when fewer films are being made in general. This year sees a reduced number of prestige titles from studios and their specialised divisions, rendering those 10 nomination slots for best picture ripe for the picking by independent titles, animated pictures and foreign-language films.

Prestige titles emerge at Venice

A first raft of classy end-of-year titles appears at Venice and Toronto - but not as many as usual. John Hillcoat's The Road, which plays at both events, is based on the Pulitzer Prize-winning novel by Cormac McCarthy whose last book to reach the screen, No Country For Old Men, won the best picture Oscar. This film, which will be released by Dimension Films in North America, has a strong cast - Viggo Mortensen, Charlize Theron, Robert Duvall - but is a futuristic story set after the apocalypse which could leave it in the awards-unfriendly genre ghetto.

Two more Venice world premieres - The Men Who Stare At Goats, Grant Heslov's directorial debut about the US army's paranormal unit, and Steven Soderbergh's latest, The Informant!, come with high pedigrees but are both satires which again might be sidelined in the awards countdown.

The former, starring George Clooney, Ewan McGregor and Kevin Spacey, will open wide on November 6 through Overture Films suggesting it is more audience-friendly than awards-targeted. The latter, starring Matt Damon as a whistleblower in a large corporation, is being marketed as a comedy for its post-Venice US launch on September 18.

Michael Moore's latest, Capitalism: A Love Story, also finds a berth at Venice in advance of its US opening on October 2 and puts him in the running for the documentary feature Oscar category. And the Coen brothers are back with their annual offering, A Serious Man, which has its world premiere at Toronto. A dark comedy set in Minnesota, the film is perhaps a reaction to last year's star-packed Burn After Reading since it features little known actors led by Michael Stuhlbarg.

Other films at the two major festivals have yet to find US distribution and, like last year's The Wrestler, could be in this year's awards race if they find nimble distributors to pick them up and date them before year's end.

They include Werner Herzog's crooked-cop remake Bad Lieutenant: Port Of Call New Orleans; Tom Ford's eagerly awaited drama, A Single Man; Tim Blake Nelson's Leaves Of Grass, featuring Edward Norton in a double role; Todd Solondz's latest, Life During Wartime; Jaco Van Dormael's epic fantasy Mr Nobody, featuring Jared Leto and Sarah Polley; Neil Jordan's mermaid-themed Ondine, with Colin Farrell; and Atom Egoyan's psychological thriller Chloe, a remake of Anne Fontaine's 2003 French drama Natalie, with Liam Neeson, Julianne Moore and Amanda Seyfried.

Earlier festival contenders

Festivals earlier in the year have already thrown up some big awards contenders starting in January with Lee Daniels' Sundance winner and audience favourite Precious, telling the gruelling story of an African-American teenager. Daniels' uncompromising, yet uplifting, saga boasts a strong ensemble led by newcomer Gabby Sidibe, Mo'Nique, Paula Patton and Mariah Carey.

Other Sundance notables include Cherien Dabis' Amreeka, Sophie Barthes' Cold Souls, Cary Joji Fukunaga's Sin Nombre, Marc Webb's (500) Days Of Summer, Oliver Hirschbiegel's Five Minutes Of Heaven, Armando Iannucci's In The Loop and Lone Scherfig's An Education. The latter should find favour in the awards race for UK newcomer Carey Mulligan in a revelatory lead performance.

Although the film has hardly set the box office on fire this summer, Berlin competition entry Chéri could generate an awards glow for its lead actresses Michelle Pfeiffer and Kathy Bates.

Cannes, as usual, threw up a host of contenders for awards attention, from Jane Campion's radiant Bright Starand its leads Abbie Cornish and Ben Whishaw to Quentin Tarantino's Second World War epic InglouriousBasterds, which won the best actor prize for Christoph Waltz.

Ang Lee's Cannes competitor Taking Woodstock features choice performances from Liev Schreiber and Imelda Staunton, while Cannes also saw the world premiere of foreign-language films from auteurs Pedro Almodovar (Broken Embraces), Michael Haneke (The White Ribbon) and Jacques Audiard (A Prophet), which should figure in the season ahead.

Of films already released in theatres, chances are that Meryl Streep could register another wave of nominations for her memorable Julia Child in Nora Ephron's Julie & Julia, and Adam Sandler even has a shot for his serio-comic turn in Judd Apatow's Funny People.

But the big guns are yet to arrive and the key awards focus this year is neither at Venice nor Toronto but on the months of November and December when some of the industry's biggest directors unveil their latest films.

Peter Jackson's The Lovely Bones, based on the bestselling novel by Alice Sebold, harks back to Heavenly Creatures in its blend of fantasy and horrifying reality. Mark Wahlberg, Rachel Weisz and Saoirse Ronan star.

Jim Sheridan returns with a cast led by Jake Gyllenhaal, Tobey Maguire and Natalie Portman in Brothers, a remake of Susanne Bier's intense 2004 character piece.

Clint Eastwood tells the story of how Nelson Mandela campaigned to host the 1995 Rugby World Cup in South Africa after the fall of apartheid in Invictus, featuring Morgan Freeman as Mandela and Matt Damon as South African team captain Francois Pienaar.

Terrence Malick returns with his long-in-production drama, Tree Of Life, which features Brad Pitt, Sean Penn and hot newcomer Jessica Chastain in the story of a disillusioned man on a quest to find meaning in life. Malick has reportedly been working on some radical visual experimentation, exploring nature like it has never been seen on screen before.

Rob Marshall has one of the most keenly awaited movies of the season with Nine, the film of the Broadway musical with a dazzling cast that includes Daniel Day-Lewis, Nicole Kidman, Penelope Cruz, Marion Cotillard and Judi Dench.

Nancy Meyers brings her latest romantic comedy to theatres in December. It's Complicated features Meryl Streep as a woman torn between two men, played by Steve Martin and Alec Baldwin.

Quite whether James Cameron's massive new science-fiction movie Avatar or Spike Jonze's live-action adaptation of the classic family book Where The Wild Things Are are Oscar material has yet to be determined. Naturally, neither can be ruled out.

Nor can Britons Guy Ritchie with his ambitious version of Sherlock Holmes and Kirk Jones with a reportedly crowd-pleasing remake of Tornatore's Everybody's Fine starring Robert De Niro, Kate Beckinsale and Drew Barrymore.

Also on the independent front, Mira Nair directs Hilary Swank as Amelia Earheart in Amelia, co-starring Ewan McGregor and Richard Gere; Scott Hicks returns to his native Australia for the family piece The Boys Are Back In Town, with Clive Owen; Michael Sheen plays outspoken English football manager Brian Clough in Tom Hooper's The Damned Utd, written once again by Peter Morgan; and Emily Blunt makes a vulnerable young queen in Jean-Marc Vallée's The Young Victoria, which closes Toronto on September 19.

And let's not forget the high quality of animated films this year. Pixar's Up should have no difficulty scoring a best picture nomination and Hayao Miyazaki's Ponyo will be an animators' favourite for a feature animation nomination.

The year will soon deliver Shane Acker's futuristic 9, as well as two films of children's books - Cloudy With A Chance Of Meatballs from Sony and Wes Anderson's The Fantastic Mr Fox from Twentieth Century Fox, and Walt Disney Animation Studios' New Orleans-set update of classic fairy tale The Princess And The Frog, which will screen as a work-in-progress at the Venice film festival.
Us Release Dates Of Key Awards Titles, Sept To Dec
Sept 4Amreeka (National Geographic)
Sept 119 (Focus Features)
Sept 18Bright Star (Apparition), Cloudy With A Chance Of Meatballs (Sony), The Informant! (Warner Bros)
Sept 25The Boys Are Back In Town (Miramax), Coco Before Chanel (SPC), The Damned Utd (SPC)
Oct 2Capitalism: A Love Story (Overture), A Serious Man (Focus)
Oct 9An Education (SPC)
Oct 16The Road (Dimension), Where The Wild Things Are (Warner Bros)
Oct 23Amelia (Fox Searchlight)
Nov 6Precious (Lionsgate)
Nov 13The Fantastic Mr Fox (Fox), The Young Victoria (Apparition)
Nov 20Broken Embraces (SPC)
Nov 25Nine (TWC)
Nov 27The Princess And The Frog (Disney)
Dec 4Brothers (Lionsgate), Everybody's Fine (Miramax)
Dec 11The Lovely Bones (Paramount), Invictus (Warner Bros)
Dec 18Avatar (Fox)
Dec 26It's Complicated (Universal), Sherlock Holmes (Warner Bros), The White Ribbon (SPC)
Dec TBCTree Of Life (Apparition)