The director of Spectre and American Beauty will preside over the jury of the 73rd Venice Film Festival.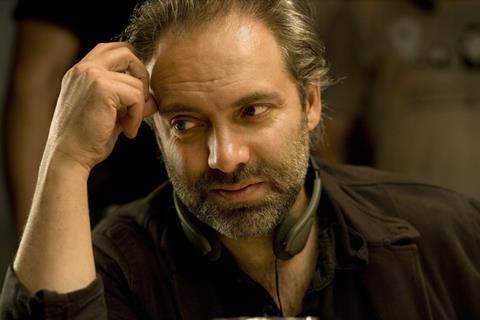 Sam Mendes is to head a nine-strong competition jury at the Venice Film Festival (Aug 31-Sept 10), it has been announced.
The British filmmaker took his second feature, Road To Perdition, to the Lido in 2002 where it competed for the coveted Golden Lion.
"I'm very honoured to have been asked by Alberto to lead the International Jury for Venezia 73," said Mendes of the festival's artistic director, Alberto Barbera.
"I've always had a strong personal connection with Venice; as a student I worked for three months at the Peggy Guggenheim Collection way back in 1984, and my happiest film festival memory is launching Road To Perdition at Venice in 2002.
"I am thoroughly delighted to be coming back to the Lido this year and welcoming a wealth of international filmmaking talent."
Barbera said: "Sam Mendes' work is a particularly effective and convincing synthesis of a vocation for distinctive theatre and cinema, combined with research into methods of communication with increasingly large numbers of spectators.
"His productions, whether destined for stage or screen, are able to reconcile the expectations of the most exacting critics with the tastes of a vast audience which seems to transcend all geographical and cultural boundaries."
On the final night of the festival, the jury will award the Golden Lion for best film, Grand Jury Prize, Best Director, Volpi Cup for Best Actor, Volpi Cup for Best Actress, Best Screenplay, Special Jury Prize and Marcello Mastroianni Award to an emerging actor or actress.
From 'Beauty' to 'Bond'
A renowned theatre director, Mendes made his cinematic directorial debut with American Beauty in 1999, which won won five Oscars, including Best Picture and Best Director for Mendes, and six BAFTAs.
The director followed Tom Hanks-starrer Road To Perdition with war film Jarhead (2005) and relationship drama Revolutionary Road (2008).
In 2010, Mendes took over as director of the James Bond franchise, starring Daniel Craig, and Skyfall (2012) grossed more than $1bn worldwide and won the BAFTA for Outstanding British Film. It currently holds the record for the most commercially successful film of all time in the UK.
His most recent release, Spectre, the 24th film in the James Bond franchise, took more than $880m following its release last October.
Mendes is also one of the founders of Neal Street Productions, producers of films including Things We Lost in the Fire and Starter for 10; and TV series including Call the Midwife. He is also an executive producer of TV drama series Penny Dreadful.
He will next direct The Voyeur's Motel, produced by Steven Spielberg and based on a soon-to-be-published novel by Gay Talese about a man who spent 35 years spying on his motel guests.
Last year's jury was presided over by Gravity director Alfonso Cuaron, which awarded the Golden Lion to Lorenzo Vigas's Venezuelan drama Desde allá.