British entrepreneur Martin Warner's VOD service has crossed the Atlantic.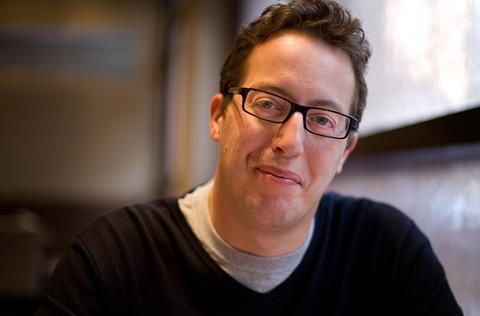 Flix Premiere is available online and as an app for iOS and Android. The service aims to be operational in seven countries within a year and launched in the UK in April.
Films cost $4.99 and hail from a slate of festival gems spanning genres. Flix Premiere users can buy tickets for exclusive Red Carpet Premieres, advanced screenings of theatrical releases with access to behind-the-scenes footage, cast, and production interviews.
The Flix Premiere line-up rotates every ten to 12 days and all films remain exclusive to the site for 12 months.
"Launching in the world's largest movie market, the U.S., is take two of our global mission to bring the magic of theatrical releases to mobile screens," said CEO and founder Warner.
"Every week U.S. consumers spend 5.6 hours of watching movies, TV shows and videos online, according to Forrester's Consumer Technographics study. That's about 292 hours of streaming media consumption per year per person, with a preference for exclusive content.

"Our curation team is scouting film festivals around the world to bring the best movies into the Flix Premiere Online Cinema. These are movies that vow audiences with superb storytelling and complex characters."
Launch titles include Tensions, Love Me Do, I Put a Hit On You and Noble Fir. The Red Carpet Movie Premieres lined up for the first month are dramas Interwoven and The Paddy Lincoln Gang.