Deal covers United Arab Emirates, Saudi Arabia, Egypt, Lebanon, Jordan, Bahrain, Qatar and Oman.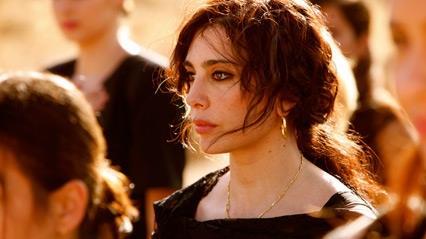 Middle East film distributor Front Row Filmed Entertainment has struck a deal with iTunes to act as an aggregator for any independent, Arabic and Bollywood distribution companies who would like to make their titles available across the Middle East and the rest of the world.
Front Row has already launched several of its own titles on iTunes in the United Arab Emirates, Saudi Arabia, Egypt, Lebanon, Jordan, Bahrain, Qatar and Oman. The films are being offered in a ranges of languages and subtitles.
Those titles include A Long Way Down, Rush, Diana, and Where Do We Go Now?.
Front Row is already known for working in the 'premium VOD window' in the Middle East with titles such as The Resident, Let Me In and Ides of March.
The company said it will "aggressively pursue the premium VOD window making titles available in eight territories across the Middle East including day-and-date theatrical releases in Saudi Arabia, a territory that, by law, is denied movie theatres."
Hisham Al Ghanim, general manager of the Kuwait National Cinema Company and partner in Front Row Filmed Entertainment, said: "With 109 iTunes Movie Stores globally, this is an exciting opportunity for Arab Cinema and emerging local talent, not only across the region, but also worldwide."
Gianluca Chakra, Managing Partner of Front Row, added: "With free television not acquiring independent titles, the DVD market dying and pay TV being extremely selective, I'm sure that local film distributors will finally find common grounds and encourage the VOD medium even more. We're sure iTunes will become the place to turn to when looking for a movie."
Front Row's forthcoming releases, which will head to iTunes shortly after theatrical launches, include Begin Again, Maps To The Stars, A Walk Among The Tombstones, The Guest, The Riot Club, Wish I Was Here and Northmen: A Viking Saga.