EXCLUSIVE: European cinemas and VOD platforms to host films simultaneously with Rotterdam festival launches.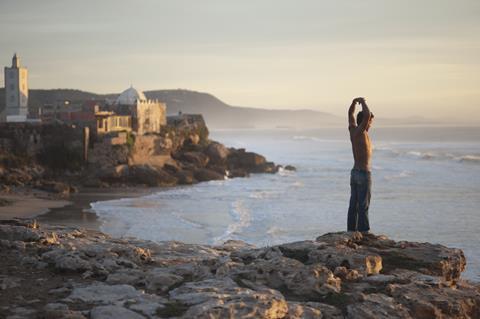 The International Film Festival Rotterdam (IFFR) has confirmed Jan-Willem van Ewijk's Atlantic as the first title for its new series of cinema and VOD screenings across Europe.
The IFFR Live! Series is created in partnership with Fortissimo Films, TrustNordisk and Doc & Film.
Five film premieres will be held during IFFR in January and screen simultaneously in European cinemas and on VOD platforms.
IFFR Director Rutger Wolfson said: "The way films are viewed is constantly evolving in the 21st Century. IFFR together with Fortissimo Films, TrustNordisk and Doc & Film are committed to finding new and innovative ways to bring great films from talented filmmakers to as wide an audience as possible.
"Innovation and commitment to world cinema are cornerstones of IFFR, and IFFR Live! exemplifies this, with all those involved dedicated to making it a success in its inaugural year and for many years to come."
Atlantic, which premieres at the Toronto International Film Festival today, will screen as a European premiere during Rotterdam and see the film team participate in a live Q&A via Twitter.
Thekla Reuten and Fettah Lamara star in Atlantic, which was first pitched at Rotterdam's CineMart in 2010. The story is about a Moroccan fisherman who falls in love with a visiting Dutch woman while becoming obsessed with windsurfing.
The other titles for IFFR Live! will be announced in coming weeks.
Jan-Willem van Ewijk added: "I am extremely excited that Atlantic will be part of IFFR Live! programme. This will allow audiences across the continent to both watch the premiere of our ocean adventure about a young man dreaming of coming to Europe and to talk to us directly about why and how we made this film."
Fortissimo managing director Nelleke Driessen added: "IFFR Live! fits with the Fortissimo family's vision and dedication to supporting new and talented filmmakers and finding audiences for their films across the world. This is a very exciting partnership for all those involved and will serve to benefit international cinema in the short and long term."
IFFR Live! has support from the European Commission.