The streaming giant has made its biggest statement yet with regard to studio-level production, swooping on world rights to the Brad Pitt satire and committing to a budget understood to be in the $70m range.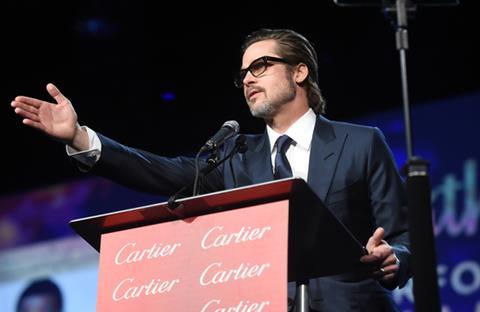 David Michôd of Animal Kingdom fame will direct Pitt as a brash US commander modelled on the four-star General Stanley McChrystal, whose lifestyle was documented in the book by the late Michael Hastings, The Operators: The Wild And Terrifying Inside Story Of America's War In Afghanistan.
Netflix will orchestrate a limited theatrical release while focusing on the main play, a worldwide digital launch in late 2016, by which time the company aims to have achieved its oft-stated goal of streaming from around 200 countries. Earlier this month Netflix unveiled plans to be in Italy, Portugal and Spain by October.
The company will produce with Pitt and his Plan B partners Dede Gardner and Jeremy Kleiner, as well as Ian Bryce.
Principal photography is scheduled to start in August.
"War Machine is a rip-roaring, behind-the-facade tale of modern war decision-makers, from the corridors of power to the distant regions of America's ambitions," said Netflix chief content officer Ted Sarandos. "Brad and David are a perfect team to make this timely, compelling and entertaining film."
"We are so excited to be a part of the inspiring commitment by Netflix to produce cutting-edge content and to deliver it to a global audience" said Pitt.
"I'm humbled to be making a big, bold movie about the whole sprawling, complex, cumbersome and crazy machinery of modern war and the many lives it touches," said Michôd.
Netflix declined to comment on the project budget.
In other news, Marion Cotillard is reportedly in talks to join Pitt on Paramount and New Regency's untitled World War II drama as assassins who marry, only for the man to discover his new wife is a German double agent. Robert Zemeckis will direct from a screenplay by Steve Knight and Graham King is among the producers. Neither Paramount nor New Regency confirmed the casting.