Taron Egerton stars as the famous underdog Olympian.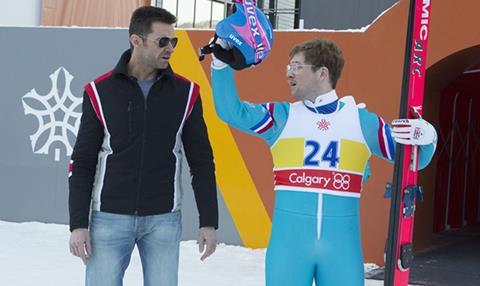 Lionsgate has revealed the first trailer for Eddie The Eagle, Dexter Fletcher's account of Michael Edwards' quest to become Great Britain's first Olympic ski-jumper.
Filling the ski boots is Taron Egerton, who starred in Kingsman: The Secret Service and Legend this year.
Alongside Egerton, aiding him in his pursuit is reluctant coach and former ski-jumper Bronson Peary, played by Hugh Jackman.
The supporting cast also includes Christopher Walken and Jim Broadbent.
The picture is Fletcher's third film as a director after Wild Bill and Sunshine On Leith, and is co-produced and written by Simon Kelton alongside Sean Macaulay.
Eddie The Eagle is scheduled for an April 1, 2016, UK release.