ScreenDaily brings you the weekly international box-office news.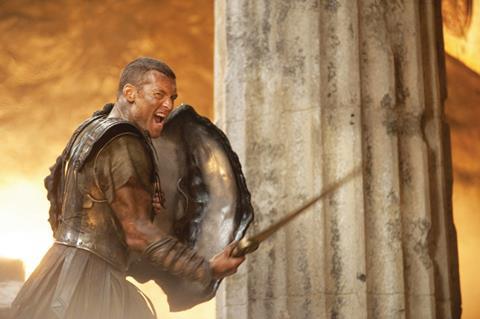 For the full Screen International Top 40 chart pleaseclick here
Warner Bros' Clash Of The Titans began its overseas run as the number one international film for the April 2-4 weekend, after grossing $41.1m from 3,458 screens in 17 markets. Key results for the fantasy epic came from the UK, Spain and South Korea, where, including previews, it took $8.7m, $8.5m and $6.8m, respectively. Avatar's Sam Worthington stars in the remake as Perseus, with Liam Neeson as Zeus and Ralph Fiennes as Hades. Titans reaches France, Germany and Russia this weekend, with opening in Mexico on April 16, and Japan on April 23.
Matthew Vaughan's comic book adaptation Kick-Ass opened in a strong third in the UK, behind Clash Of The Titans and Paramount Pictures International's How To Train Your Dragon. Scripted by Jane Goldman, the US-UK production took $5.9m from 403 screens for Universal Pictures International, recording the highest screen average of the week, at $14,648 per screen. The film expands internationally throughout April.
Future X-Cops
Debuting just outside of the international top 10 this week was Arclight's Future X-Cops, a sci-fi thriller from writer-director Jing Wong. The film, which sees a cop travel back in time to take on a sinister corporation, took a combined $4.4m from 423 screens in China and Singapore, with a screen average of $10,488.
Chico Xavier
Brazilian biopic Chico Xavier debuted 13th overseas, after a number one debut in its home territory, through Sony Pictures Releasing International. Playing on 340 screens, Daniel Filho's film generated $3.5m, averaging $10,300.