Dir: Dexter Fletcher. UK. 2011. 97mins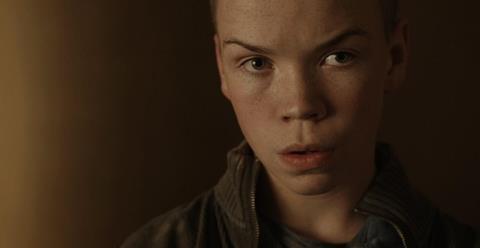 An enjoyable, almost breezy, romp around some well-established UK gangster genre conventions, Wild Bill is the directorial debut of jobbing actor Dexter Fletcher, who evidently paid attention on Guy Ritchie's Lock Stock set, but turns in something more akin to a star-studded Shifty here.
Fletcher may be fond of a film cliché, yet he has the charm to mostly put audiences into a forgiving mood.
Fletcher's decision to move out of 'Sarf' London and over East to use the giant Olympic construction site as a backdrop is inspired, as it freshens up the often familiar action which unspools on screen. Wild Bill's inscouciant air and a likable central performance from Charlie Creed-Miles should win over audiences in the UK where it would seem a small-scale theatrical cert, although overseas action may be a closer call.
Wild Bill is very definitely set on an estate and Fletcher does flirt with realism, but this debut isn't tower block grim - yet neither does it carry Ritchie's stylised artificiality. Fletcher may be fond of a film cliché, yet he has the charm to mostly put audiences into a forgiving mood.
'Wild' Bill Hayward (Creed-Miles) is shown returning to the estate after eight years behind bars with plans to head up north to Scotland and work on the oil rigs. He has 18 months left on his parole and needs to keep his nose clean as any violation will land him straight back in the can and he didn't like it much in there (Olivia Williams plays his frizzy-haired parole officer in an avalanche of UK film cameos).
Back in the estate, though, there are two young boys he left behind who will undoubtedly complicate matters for Bill.
Dean (Will Poulter) is now 15, working on the Olympic construction sites and looking after wayward 11-year-old brother Jimmy (Sammy Williams) after their mother decamped to Spain and left them home alone. It turns out that if Bill doesn't stick around, social welfare officers (led by Jamie Winstone and Jason Flemying) will put the kids in care, but he has a complicated history on the estate and an escalating series of drug dealers (Iwan Rheon, Leo Gregory and ultimately Andy Serkis) are going to make life extremely difficult if he stays.
Narnia's Poulter, all grown up now, perhaps overstates his case as resentful Dean, but Fletcher has a good rapport with the rest of his cast, drawing warm performances from young Sammy Williams in particular but also Liz White, playing local prostitute Roxy and Charlotte Spencer, whose part as Dean's love interest is nicely judged. Fletcher can overstate Creed-Miles' case, however, and the last lingering scene is a little misjudged, although perhaps forgivable for a first-time actor-turned-director.
Fletcher and his team, while evidently working on a low budget, make the most of his unique, moment-in-time Olympic locations, although camera work is straightforward. A climactic saloon-punch up is disappointingly cartoonish and knocks a serious blow to Wild Bill's believability, which is admittedly fragile throughout, but Fletcher has purchased enough goodwill to get the audience through to end credits.
Production company: 20Ten Media
Sales contact: www.wildbillthemovie.com
Producers: Sam Tromans, Tim Cole, Dexter Fletcher
Screenplay: Danny King, Dexter Fletcher, Tim Cole
Cinematography: George Richmond
Production design: Murray McKeown
Main cast: Charlie Creed-Miles, Will Poulter, Liz White, Sammy Williams
Leo Gregory. Neil Maskell. Iwan Rheon, Jamie Winstone, Jason Flemying, Charlotte Spencer