From Rio's beaches to the Amazon rainforest, Brazil has everything to offer.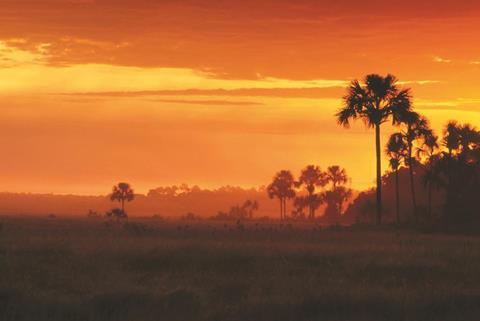 As Brazil plays host to two global events — the football World Cup earlier this year and the Olympic Games in 2016 — the Brazilian government has invested heavily in the country's media infrastructure. In addition to building a new studio in Rio de Janiero called Rio Polo de Audiovisual, the government is ploughing $169.3m into the local film industry to help realise its aim of transforming Brazil into one of the world's leading audio-visual hubs.
The investment will be overseen by the national film agency, Agencia Nacional do Cinema (ANCINE), the body responsible for promoting and regulating the Brazilian film and video industries.
Brazil has several bilateral co-production treaties, including with Germany and Canada, and is looking to work closely with further international partners.
Such is the territory's ambition that Eduardo Paes, the mayor of Rio de Janeiro, has offered to finance a new Woody Allen film — if the director shoots it in Rio. The key message for international producers is to work with a local production company registered with ANCINE in order to access the country's variety of state and federal incentive schemes.
Big-budget blockbusters such as Twilight: Breaking Dawn Part 1 and Fast & Furious 5 (aka Fast Five) have shot in Brazil.
A producer says
"The soft money and local support is there. The wheels grind quite slowly and the bureaucracy is quite onerous but you get there in the end." - Mike Downey, UK producer, Rio 50 Degrees and Streetkids United II
LOWDOWN
What financial incentives are available?
Film policy is firmly aimed at supporting local producers. There is no tax incentive or soft money initiatives aimed at attracting incoming productions. Instead, producers must work with an ANCINE-registered local production company and set up an official co-production to access the various state and regional financing pots. For example, the internationally savvy RioFilme is a regular co-producer of and investor in projects such as Summit Entertainment's Twilight: Breaking Dawn Part 1, which shot in the city in 2010.
Are they easy to combine with international incentives?
Brazil has a strong tradition of co-production. The UK-Brazil co-production treaty is expected to be ratified this year. US producers can work with Canadian partners and utilise the Brazil-Canada treaty. Stephen Daldry's thriller Trash, written by Richard Curtis, was shot in Rio at the end of 2013. It was set up as a UK-Germany-Brazil co-production, through local partner 02 Filmes, Universal Pictures' German office and the UK's Working Title Films.
Can incoming TV productions and commercials access the incentives?
Yes. TV projects such as Netflix's Lilyhammer have accessed funding under the same terms as feature productions. There are no incentives available to commercials.
What are the key locations?
Most international producers come to Rio for the tropical city's beaches, iconic skyline and landmarks such as Sugarloaf Mountain and the Statue of Christ the Redeemer. Others go further afield, exploring the wilderness and beauty of the Amazon.
What are the major studios?
A big new studio, Rio Polo de Audiovisual, is up for tender and should be at least partly complete in time for the 2016 Olympics. There are also studio facilities in Sao Paulo.
Should incoming productions bring their own crew?
No. With a thriving film and TV sector, skilled technicians are readily available. But do bring your own heads of department as the crews tend to speak Portuguese rather than English.
First point of contact