New Mexico was one of the first US states to offer film incentives and its 25% refundable tax credit is now well established and reliable.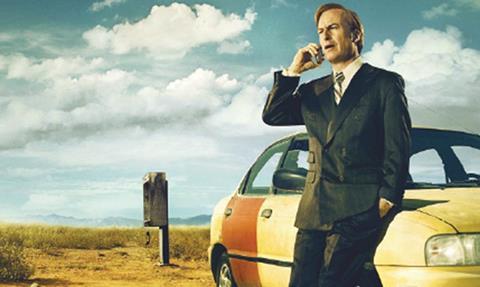 The state has also benefited from its weather — 300 sunny days a year — and an infrastructure that, since the incentives were introduced in 2002, has become one of the most developed in the US.
Over the past year, films shooting in the state have included The Space Between Us, The Magnificent Seven, Independence Day: Resurgence, Maze Runner: The Scorch Trials and Sicario. Among the TV shows have been Longmire and Better Call Saul. Twenty-five credit-qualifying projects budgeted at more than $1m shot in New Mexico in 2015, up from 18 in 2014, and the aggregate qualifying spend was $343.1m, up from $196.5m in 2014. Amendments to the state's tax incentive programme that came into effect this year extend the 30% credit for TV series to pilots that can document their intention to shoot in New Mexico if picked up as a series.
Good to know
Waiters often ask, "Red or green?" They mean either red or green chilli sauce, in one of which New Mexican dishes are typically smothered.
The Lowdown
Financial incentives
A 25% refundable production tax credit with an additional 5% for qualifying TV series or payments on resident crew wages. Post done in New Mexico also qualifies for the 25% credit even if the project is shot elsewhere. Further information www.nmfilm.com/Incentives.aspx
Infrastructure
Multi-soundstage facilities include Albuquerque Studios and I-25 Studios, which are based in Albuquerque, and Santa Fe Studios and Garson Studios, to be found in Santa Fe. The state has enough crews to accommodate seven major productions and has an established vendor base.
Locations
Modernist architecture, classic western sets, historic Native America, the Rio Grande and other unique landscapes. The state's mountains are sometimes used to double for Middle Eastern desert.
Where to stay
La Posada resort, Bishop's Lodge resort and Hotel Santa Fe in Santa Fe and the Hyatt Regency Tamaya in Albuquerque.
When in New Mexico
It's less than two hours by air to Los Angeles. New Mexico has 20 Indian pueblos, plenty of golf courses and ample opportunities for skiing and hiking.
Size matters
New Mexico is the fifth largest US state, with an area of 122,000 square miles. It is crisscrossed by highways and has major airports in Albuquerque, Santa Fe and Roswell. Albuquerque and Santa Fe are about an hour's drive apart and both are under two hours by air from Los Angeles and six hours from New York.
Basil Iwanyk, producer, Sicario
"[New Mexico] doubled Arizona perfectly and Texas perfectly and we also found places to double for Mexico proper. The stages are fantastic, the crews are great and they're used to big studio movies. And it has a great tax rebate."
Would they return?
"[Sicario director] Denis Villeneuve and I are desperate to do more movies there." What could be improved?
More local cast.
First person to call
Nick Maniatis, director, New Mexico State Film Office +1 505 476 5600 (out of state 800 545 9871)