EXCLUSIVE: Companies launch venture to promote films from New Zealand and Australia.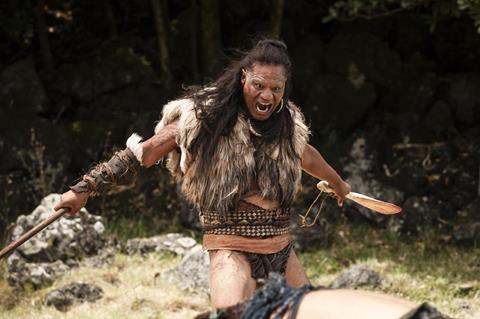 LA-based XYZ Films and Auckland's General Film Corporation, who partnered on The Dead Lands and the upcoming 6 Days, have launched a venture to promote films from New Zealand and Australia.
The enterprise, backed by the New Zealand Film Commission's Business Development Scheme and called XYZ-GFC, will cover co-productions, New Zealand and Australian sales, North American sales and, in select cases, international sales.
XYZ's Melbourne-based Simon de Bruyn will serve as the dedicated XYZ-GFC acquisitions executive reporting to General Film Corporation managing director Matthew Metcalfe and XYZ partner Aram Tertzakian.
The venture will engage in financing and packaging and aims to produce one to three films a year and will seek commercial work from film-makers with top-drawer festival appeal.
XYZ-GFC first collaborated on The Dead Lands, New Zealand's Oscar submission from Toa Fraser whose follow-up 6 Days charts the SAS elite forces rescue mission during the 1980 Iranian embassy siege in London.
"I am excited by this new venture and the movies that XYZ-GFC will be working on," said Metcalfe.
"XYZ are a world-class team at the top of their game and combined with the experience and knowledge of General Film Corporation in the Australasian market we are confident that sales, production and financing expertise we will bring to local film-makers will be second to none."
"XYZ is absolutely thrilled to further our alliance with GFC," said Tertzakian. "Our collaborations have led to great success in discovering new talents and captivating stories coming from the region, and we're excited to further that mandate."