Swiss films have punched above their weight on the international stage this year but the industry continues to face challenges.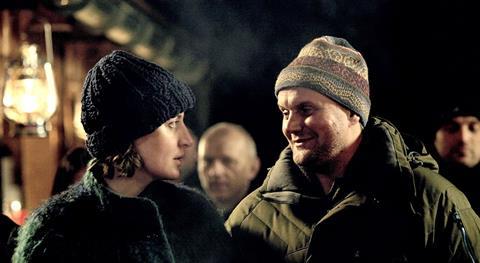 The year got off to an auspicious start. Stefan Haupt's local box office hit and Swiss Films champion The Circle, produced by Contrast Film, was sold to Netflix in North America after Wide House cut a number of international deals.
Swiss films remain in demand for festivals at home and abroad. Two films play in international competition in Zurich – Micha Lewinsky's A Decent Man (Nichts Passiert) and Ruxandra Zenide's The Miracle Of Tekir – while Guadalajara festival director Ivan Trujillo is in town scouting films for a Swiss focus at the Mexican showcase in March.
Swiss titles have also been long-listed for European Film Academy awards.
The four Swiss documentaries in contention for nominations are: Nicola Bellucci's Grozny Blues; Marcel Gisler's Electroboy; Above And Below from Nicolas Steiner; and co-production The Good Life from German director Jens Schanze.
Features include Stina Werenfels' Dora Or The Sexual Neuroses Of Our Parents and minority co-productions Arabian Nights from Miguel Gomez, Philippe Garel's In The Shadow Of Women and Paolo Sorrentino's Youth.
Meanwhile, Sister director Ursula Meier, probably the country's best-known contemporary filmmaker, is understood to be moving towards production on a new film.
But the local industry faces challenges.
Co-productions are more important than ever for local producers since Switzerland opted out of renewing its participation in the MEDIA programme last year.
"It's a problem," admitted Selina Willemse of promotion agency Swiss Films. "Producers aren't very happy about this."
"We're looking for complementary measures to fill the gap."
Swiss filmmakers, like their international counterparts, are also adjusting to the fast-evolving digital landscape.
"As we go further into the digital arena we need to see how we can get more Swiss films onto more digital platforms," added Willemse.
"The industry appreciates the shift but still wants to understand it more".
For that reason, during the festival Swiss Films is to facilitate a meeting between local producers and digital distribution expert Wendy Bernfeld of consultancy Rights Stuff.