The starry Zurich Film Festival continues its upward trajectory. Michael Rosser reports.
In a crowded calendar, Zurich Film Festival (ZFF) stands out as a boutique event that attracts A-list guests, top titles fresh from Venice and Toronto and an exclusive industry summit. Going into its 12th edition (September 22-October 2), co-founder and artistic director Karl Spoerri says the festival is an increasingly important springboard into the region: "Zurich is a festival where a film is launched for all German-speaking territories, not just the Swiss market."
The festival, which has hosted stars including Arnold Schwarzenegger, Harrison Ford and Michael Douglas, continues to attract top names, with Oliver Stone, Joseph Gordon-Levitt, Ewan McGregor and Hugh Grant (who will receive the Golden Icon award) all heading to Zurich this year.
After restructuring its competition strands in 2014 — the same year it added a section for high-end television productions — Spoerri says the festival is working on strengthening the existing structure while "always trying to improve the programme for film-makers and industry". Zurich will also continue its film-sharing partnership with San Sebastian Film Festival, which has been in place since 2013.
On the industry side, the Zurich Summit, which Spoerri masterminded alongside conference organiser Winston Baker, will return for a third year. "We have more people coming in than ever before from China, Europe and the US," says ZFF's co-founder. The two-day summit will also feature a greater presencefrom the gaming community as Spoerri looks to "develop Zurich Summit into a major platform for the creative industries".
Hot Picks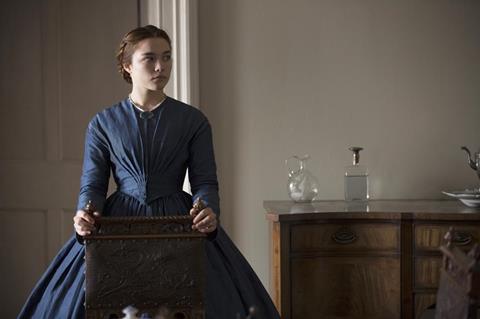 Zurich's line-up includes three competitions for international feature, international documentary and films from Switzerland, Germany and Austria. It also offers a country focus in its New World View strand and glitzy gala premieres among other sections.
ZFF's position in the festival calendar means it regularly secures buzzed-about titles, and this year is no exception. The festival has landed Oliver Stone's whistleblower drama Snowden and will host the film's director as well as stars Joseph Gordon-Levitt and Shailene Woodley.
ZFF will also screen American Pastoral, the directorial debut of Ewan McGregor, as well as hosting the Trainspotting star at the festival.
Daniel Radcliffe will also attend to present two films: Imperium and Swiss Army Man; while the festival will open with Garth Davis' Lion, starring Dev Patel, Rooney Mara and Nicole Kidman.
Other titles include Adam Smith crime drama Trespass Against Us, starring Michael Fassbender and Brendan Gleeson; Rob Reiner's LBJ, starring Woody Harrelson as US president Lyndon Baines Johnson in the immediate aftermath of the assassination of JFK; period drama Lady Macbeth, which marks the debut feature of theatre director William Oldroyd; and JA Bayona's fantasy drama A Monster Calls, which Spoerri labels "a masterpiece".
Don't miss
Virtual reality will be on the agenda for the first time and delegates will be able to try Birdly, a VR experience that allows participants to take flight via a full-body contraption.
The device, seen at Sundance and Cannes, was designed by Zurich-based firm Somniacs.
Where to network
Zurich Summit, the festival's industry forum, will gather global executives at the Dolder Grand from September 24-25.
But to go the extra mile, enter the annual charity tennis tournament where producers, distributors, financiers and more go head to head on Sunday afternoon.
One time only
ZFF will take over a special installation on Lake Zurich by arts organisation Manifesta 11, which includes an outdoor cinema.
For this year only, the festival will screen titles from its TV strand and a retrospective of films made in Zurich, which will be free to the public.