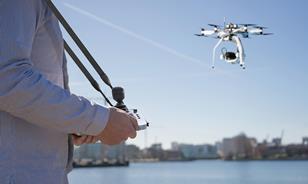 Sarah Lazarides from law firm Harbottle & Lewis on what you need to know before using a drone on a film shoot.

UKCA chief Phil Clapp lays out the key issues facing the UK's cinema sector ahead of the UKCA's annual conference in London.

A24 ran a canny campaign for Barry Jenkins' drama.

Britain's ambassador to the US, Sir Kim Darroch, explains how this year's Oscar nominations prove transatlantic creative ties are as strong as ever.

Screen's US editor Jeremy Kay takes the pulse on activity so far at this year's EFM in Berlin.

Hidden Figures, Passengers and La La Land prevailed in the feature production design categories at the 21st Annual Art Directors Guild Excellence in Production Design Awards in Hollywood on Saturday night.

The 2017 Oscar nominations featured the most diverse list of nominated films and actors in years.