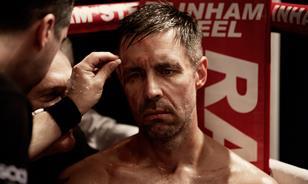 Paddy Considine-starring boxing drama will promo screen at Cannes.
Talk about praise from above. In a memorably generous appraisal, none other than U2 frontman Bono himself said on Wednesday that the cast of Sing Street are even better than the real thing.

The Commission wants to make it easier for us to enjoy Europe's rich cinematographic culture online, but its proposal may put that richness in jeopardy, argues Reed Smith film finance partner Michael Maxtone-Smith.

Trailer offers a glimpse at the film set between Episodes III and IV.

Harbottle & Lewis partner Andy Millmore outlines the need for consent when using third-party material in film.

Should film festivals be looking to add, or expand upon, high-end TV drama strands?

Former Screen Star Of Tomorrow Scott Graham talks about recutting his Edinburgh title Iona and the value of taking a few knocks along the way.

American film-maker Emilie Upczak is appealing to backers to support a Kickstarter campaign for her human smuggling drama.