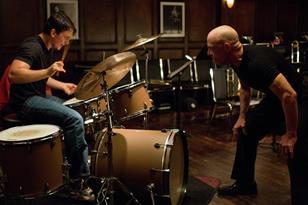 Screen's editorial staff picks their top 10 films of 2014.

It's remarkable that during the season of big awards films, the story that most people I know are genuinely buzzing about is the tale of Hae Min, Adnan and Jay.

US Editor Jeremy Kay analyses the effects of Sony's decision to pull The Interview from release after threats from hackers.

The first-look of Terrence Malick's upcoming Berlinale competition selection has been released.

Shailene Woodley returns as Tris in Lionsgate's latest YA franchise-elect.

Ear-splitting screams welcomed the cast and crew of Bollywood film Welcome Back, who are filming in Dubai, and dropped in to speak to guests at DIFF.

Pierre Morel directs Sean Penn, Javier Bardem, Idris Elba and Ray Winstone. What's not to like?
The Hollywood Foreign Press Association has struck a blow for so-called independent cinema while uncharacteristically cocking a snoot at a quartet of major studio contenders.

One of the most inspiring talks at the VFX + Animation Summit Dublin was from Paul Young, one of the founders of Cartoon Saloon.

This year's Dubai International Film Festival (DIFF) got underway with two lavish parties – the opening at Madinat Jumeirah and the IWC Filmmaker Award gala dinner at the One&Only Royal Mirage on the following night.
Scott Alexander and Larry Karaszewski, the screenwriters of Tim Burton's Big Eyes, talk about the "stranger than fiction" real life of Margaret and Walter Keane.