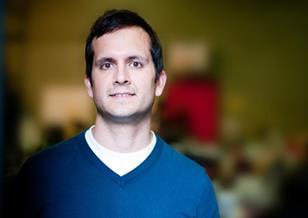 Producer Ken Marshall responds to the recent BFI statistics and calls for more support for the UK's independent producers.

Which films are leading the pack as we head into the holiday season?

The Berlinale's Culinary Cinema strand is taking to the streets.

The Danish Film Critics are paying tribute to Lars von Trier's Nymphomaniac in a very special way.

Director reveals inspiration behind Gravity to NFTS students.

First look at the boys on set.

There's an elephant in the room, or indeed an elephant-sized opportunity in the cinema: 'event cinema' — those non-film offerings that were also formerly tagged 'alternative content'.

Action on Hearing Loss has gotten 10,000 signatures on its petition for LoveFilm to provide subtitles for people with hearing loss.

Teaser trailer launches for superhero sequel, starring Andrew Garfield, Emma Stone, Jamie Foxx and Dane DeHaan.

New cinema has room to welcome 49 patients even in beds and wheelchairs.
The British star of Saving Mr Banks talks to Boyd Hilton about winning an Oscar for Howard's End, working with Ang Lee on Pride and Prejudice and why 'most actors and artists are fundamentally inconsolable'.