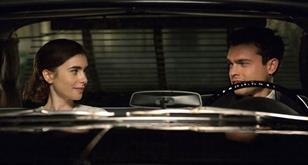 The Hollywood legend took to online form Reddit on Thursday as a new trailer dropped for his latest directorial outing and admitted he could see a president portray him if there were ever a biopic of his life.

Harvey Weinstein talked Donald Trump and Hillary Clinton at the 12th Zurich Film Festival.

EXCLUSIVE: Xander Robin's feature film debut closes Critics' Week.

EXCLUSIVE: Spanish drama stars Michael Silva as a man who believes he has experienced a divine revelation.

Ever wondered what the god of thunder got up to while everyone else was smashing each other up in Captain America: Civil War? (And Hulk, for that matter.)