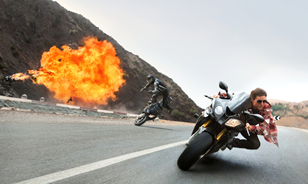 Ethan Hunt is back, which means Tom Cruise gets to play with guns, ride motorbikes and climb things again – and boy, does this new trailer from Paramount make it look worth the wait.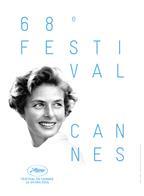 Cannes Film Festival envokes classic Hollywood with an image of the late star.

This week the BFI hosted an industry forum exploring the creative possibilities of virtual reality (VR).

Sony's action-comedy hits US cinemas on July 24.

The opportunities for UK film in China have been given a boost by the recent UK-China co-production treaty, but producers still face the risk that a film will not be approved, according to Jonathan Berger and Alastair Lorimer of law firm Harbottle & Lewis and Kevin Guo of TransAsia Lawyers.
Doha's new Qumra event is a career-changing event that connects experts with emerging filmmakers. Wendy Mitchell analyses what made the gathering so special.

Andrea Pallaoro's award-winning debut feature will be released on iTunes and Google Play later this month.

Mexican actor and filmmaker Gael Garcia Bernal prides himself on the fact he has shot films all over the world.

The female cast and crew of the forthcoming feature pose with the ancestors of Emmeline Pankhurst.

Canadian make-up and effects professionals Steven Kostanski and Jeremy Gillespie have taken to Indiegogo in a bid to begin effects work as early as possible on their upcoming horror.

Documentary film-maker Yasmin Fedda didn't know quite how her latest film would take shape, so she embedded herself in the world she was filming and let the stories unfold.