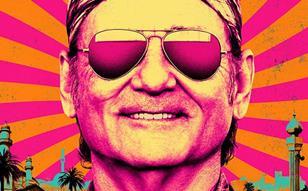 If you have been paying attention to this corner of the site recently you will know that Bill Murray plays a washed-up rock manager who champions a Pashtun teen in her bid to win Afghanistan's version of American Idol.

Spall plays all 15 characters in Stephen Cookson's latest film.

Drama directed by Paolo Sorrentino.

Dominic Cooper stars as SBS agent John Stratton in the new action thriller from director Simon West.

Sarajevo Film Festival's Mirsad Purivatra and Jovan Marjanovic, and the European Commission's Dag Asbjornsen preview this year's Regional Forum.

Stars of Palme d'Or winner discussed the film at the Sarajevo Film Festival.

Brazilian director Anna Muylaert takes to the stage.

They are mad, bad and dangerous to know and if you live in the US they are headed your way in Ultra Panavision 70mm on December 25.

Loki plays Hank Williams in Marc Abraham's upcoming biopic.

Screen asked the participants at the fifth-annual Developing Your Film Festival course what tips they took away from expert speakers and their peers.

Leslee Udwin, producer of East Is East and West Is West and director/producer of the controversial, powerful documentary India's Daughter, laid out what became a key theme of an amazing day of engagement, connections and huge talent, writes Derek Richards.