News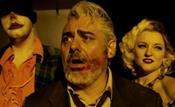 Watchmen writer Alan Moore to attend world premiere of his screenwriting debut, Show Pieces.
Dawn of the Planet of the Apes also proves popular in the UK.
UK independent cinema group Curzon is giving a major push to its recently relaunched VOD service Curzon Home Cinema with the release of Joe, starring Nicolas Cage.