Dir/scr: Patrick Hughes. Australia. 2010. 95mins.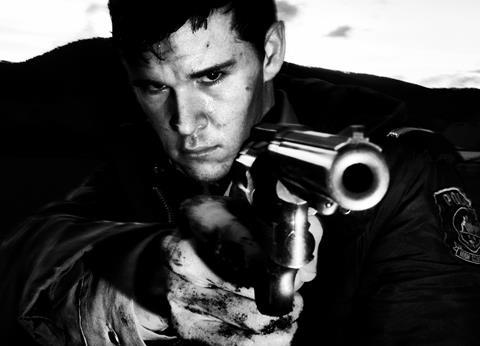 Rugged landscapes, a sheriff's posse and something spookin' the livestock - these are solid Western ingredients, but Patrick Hughes's brisk, inventive Red Hill gives them a new spin by placing them in a modern-day Australian police story.
Red Hill is a tour de force debut by commercials director Patrick Hughes and this labour of love should win him some international repute
This hugely entertaining cross-genre tale of a rural manhunt contrives to meld cop and cowboy elements into a rattling nail-biter. Unashamedly commercial, the film is destined to travel widely – helped by the current visibility of star Ryan Kwanten, from HBO's True Blood – and will have a failsafe festival berth, especially in midnight-movie slots.
Atmospheric opening shots of mist-covered mountain country establish Red Hill's classic Western flavour – and show us that we're not in the usual flat terrain of Australian outback drama. Arriving in this landscape is Shane Cooper (the likeable, no-fuss Kwanten), a young city policeman married to Alice (Van Der Boom). A regular-bloke type, sensitive-souled and somewhat gauche, Shane has taken this posting because pregnant Alice has been advised she needs country air and (ha!) peace and quiet.
The locale is Red Hill, a remote one-horse town – and the horse belongs to chief inspector Old Bill (Bisley), a reactionary hard-liner who takes a dim view of his city-boy new recruit. Barely has Shane reported for duty than news comes of a prison break-out by the much-feared, horribly disfigured Aboriginal convict Jimmy Conway (Lewis). Conway heads for Red Hill, and is soon leaving a trail of corpses and getting the jump on Old Bill's posse. Shane quickly realises that a man's gotta go what a man's gotta do – and if he has to do it on horseback, so much the better.
In 1976, John Carpenter famously turned John Ford's Western Rio Bravo into his thriller Assault On Precinct 13. Here Hughes reverses the process, folding a modern cop drama back into the iconography of the Western. He also retains some Carpenter-style pulpy elements – ample bloodshed, an apparently indestructible silent nemesis, plus lashings of atmospheric darkness.
At times, the film skirts perilously close to predictability. But to see old-school conventions confirmed rather than subverted proves to be a source of much pleasure – and makes it all the more enjoyable when Hughes throws a witty curveball, as he does late in the film when a hugely incongruous deus ex machina stalks onto the scene.
Well cast with grizzled old-timers and snarling rednecks, the film is essentially a three-man show, with Shane facing up to Old Bill (an ironclad performance from Steve Bisley) on the one hand, and Tom E Lewis's genuinely scary but oddly affecting Conway on the other.
The pay-off is predictable, as Shane learns that the bad guys aren't always who they seem, but it's utterly satisfying. Red Hill is a tour de force by commercials director Hughes - making his feature debut as director, producer, writer and editor - and this labour of love should win him some international repute. Tim Hudson's widescreen photography capitalises magnificently on the poetic terrain of Victoria's high country. The film's one, forgiveable flaw is that the cod-Morricone touches in Dmitri Golovko's soundtrack are sometimes laid on with a trowel.
To sign up for Screen's weekly Reviews Newsletter with all the week's new releases, international openings and full festival reviews delivered free to your mailbox every Friday, please click HERE
Production companies
Hughes House
Wildheart Films
Wolf Creek Pictures
McMahon International Pictures
Screen Australia
International sales
Arclight Films
(1) 917 826 2113
Producers
Al Clark
Patrick Hughes
Cinematography
Tim Hudson
Production design
Enzo Iacono
Editor
Patrick Hughes
Music
Dmitri Golovko
Charlie Parr
Main cast
Ryan Kwanten
Steve Bisley
Tom E Lewis
Claire Van Der Boom