ACTOR: Jessica Barden has the sort of innate talent that stacks up against the biggest names in the business and threatens to march off with their scenes.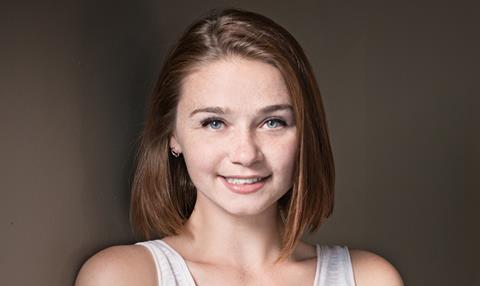 Click here for more Stars of Tomorrow
From the films Tamara Drewe, in which she played a gum-snapping teenager, to Hanna, to this year's Far From The Madding Crowd and Cannes title The Lobster, Barden's roles are beginning to mount up.
At 23, the Yorkshire native is a grizzled veteran, including an 18-month stint on ITV's Coronation Street when she was 13 (her most recent TV role was opposite George MacKay in The Outcast and she shot a small part in Mindhorn before going on to the next season of Penny Dreadful for HBO until February 2016).
Barden says that as a child she benefited from living close to Leeds where so many TV shows were shot. "Every week I'd go to Leeds, sometimes I'd be an extra, sometimes I'd get a speaking part," she recalls.
Perennially fresh-faced, Barden has fought successfully for older roles, winning a major adult part in Yorgos Lanthimos's The Lobster, pairing her with Colin Farrell in a film that won the Jury Prize at Cannes.
Barden, who calls Lanthimos a "flat-out genius", realises this is a big year for her. "I've always worked but this time it feels different," she says. "In a good way, because as much as you want to act, you also want people to see you."
Things are going to plan, then — except Barden says she's never had one: "My only goal is that I want to be doing this for the rest of my life, and that's honestly it. I want to be doing my best work when I'm 50 and 60."
Contact Mary Fitzgerald, Curtis Brown mary@curtisbrown.co.uk; Lucy Johnson, Curtis Brown lucy@curtisbrown.co.uk