EXCLUSIVE: Matthew Shreder and James Andrew Felts' sales company is Santa Monica-bound with a trio of new titles led by The Man Who Was Thursday.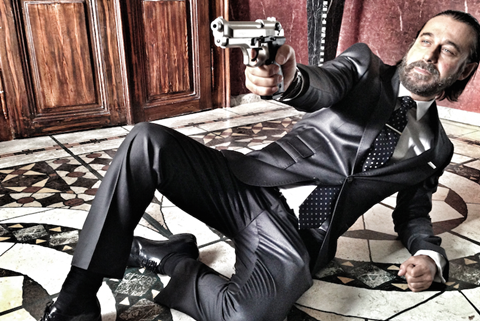 Hungary's Balazs Juszt directed The Man Who Was Thursday and Guy Moshe and Matthew Zamias of Picturesque Films produced. Cobera and Bulldog Agenda served as executive producers.
The film is inspired by G K Chesterton's existentialist novel of the same name and centres on a disgraced priest who is summoned to Rome and ordered to find the leader of an anarchist group.
Francois Arnaud stars alongside Ana Ularu, Jordi Molla and Mark Ivanir.
Documentary Harry & Snowman centres on world champion show jumper Snowman and his owner Harry DeLeyer, who rose to fame when they won the 1956 triple Crown at Madison Square Gardens.
Ron Davis directed through his Docutainment Films and the film premiered at the Full Frame Festival and has gone on to screen at more than 20 other festivals including the Hamptons International Film Festival and DOC NYC.
Hollywood-based non-profit ELSA will screen Harry & Snowman on November 7 at The Capshaw/Spielberg Center for Arts.
Rounding out the trio of new titles is psychological thriller Reclusion, about a young couple who awaken a terrible force when they attempt to socialise their reclusive neighbour.
Norman Lesperance directed from a screenplay by the film's producer Nicholas Bianchi. Chelsea Gilligan, Lauren Maher and Mitch Holden star.