EXCLUSIVE: Ryan Simpkins stars in the supernatural thriller that impressed critics and audiences when it premiered over the summer at the Fantasia International Film Festival in Canada.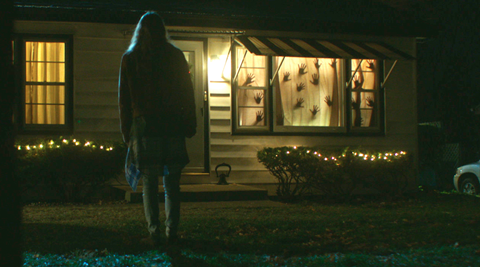 Lightning Entertainment will introduce buyers at the market this week to Anguish, which marks the feature directorial debut of Sonny Mallhi, whose executive producer credits include The Strangers, The Roomate and House At The End Of The Street.
Simpkins plays a young girl prone to anxiety and depression who learns she may be channelling the spirit of a car crash victim.
Lightning Entertainment acquisitions and sales consultant Richard S Guardian negotiated the deal with ICM Partners and said: "Sonny has brought his extensive production, writing and story-telling experience to his directorial debut.

"Anguish is an intelligent and polished film that delivers the scares and chills that one wants from a smart ghost story."
Lightning's AFM sales slate include comedies The Better Half and Flock Of Dudes, horror thriller The Mind's Eye and cartel thriller Powder And Gold.