The studio has announced at AFM more than 20 output partners as it builds its international network and revealed further details of the films that will be offered to distributors including Toronto pick-up Hardcore.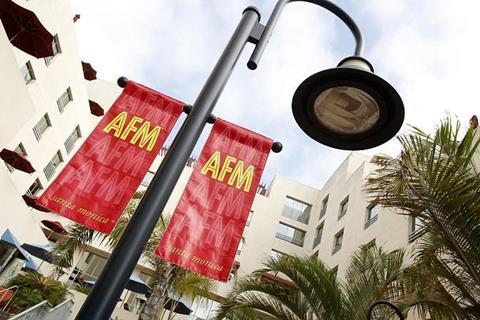 STX Entertainment has closed deals with Tobis Film in Germany and Austria, Sun in Latin America and Spain, Roadshow Films in Australia and New Zealand, VVS Films in Canada, Freeman Entertainment in Eastern Europe and AB Svensk Filmindustri in Scandinavia.
Other deals include The Searchers for Benelux, Gulf Film for the Middle East, Times Media for South Africa, Aqua Pinema for Turkey, Odeon for Greece and Cinemundo for Portugal.
Forum Film will distribute STX titles in Israel, ACME in the Baltics, PVR Pictures in India, Pioneer in the Philippines, Catchplay in Taiwan, Sahamongkolfilm in Thailand
and Entertainment In Motion for worldwide airlines.
Huayi Brothers Media Corporation, as part of its overall investment in the STX film slate, will handle STX's films in China and related territories.
The initial first slate of films available for global distribution will be sci-fi adventure The Space Between Us starring Gary Oldman, Asa Butterfield, Carla Gugino and Britt Robertson; recent Toronto premiere and action film Hardcore, Peter Berg action thriller Mile 22 starring Mark Walhberg, Rhonda Rousey and Iko Uwais; and female comedy Bad Moms with Mila Kunis, Christina Applegate and Kristen Bell.
The roster includes Martin Campbell thriller The Foreigner starring Jackie Chan; comedy Russ & Roger starring Will Ferrell and Josh Gad; and Happytime Murders, a hybrid live-action-animation action comedy from The Henson Company and director Brian Henson.