Alec Baldwin and Randy Mastro have been elected co-chairmen of the Hamptons International Film Festival (HIFF).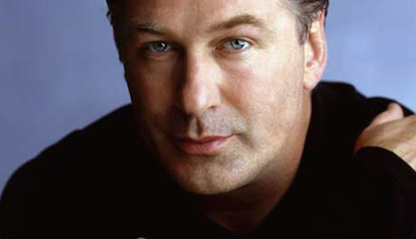 Current chairman Stuart Match Suna, a founder of the festival in 1992, will step down and continues to support HIFF as chair emeritus.
"Stuart Match Suna has had a clear vision for HIFF ever since its inception, and I feel very privileged to have been part of such a passionate team," said Baldwin. "I'm thrilled to continue with the festival as we look to lay the ground for many more exciting years ahead."
Baldwin has been a longtime supporter of the festival, producing its SummerDocs series for the past seven years and serving as a board member for a decade.
Mastro has been on HIFF's board for the past nine years and is currently a partner in the New York office of the law firm Gibson, Dunn & Crutcher.
"Both Alec and Randy have been instrumental to the festival over the past decade, and I'm very pleased to see them taking on these positions," said Suna.
"I'm incredibly grateful for the past 18 years having served as chairman and seeing the festival grow since its inauguration. It's an honour to have such varied talents as Alec and Randy elected to lead HIFF."
Baldwin and Mastro will take the reins following this year's 23rd annual festival, set to take place from October 8-12