China's Alibaba Pictures has signed to invest in two further projects from Paramount Pictures – Teenage Mutant Ninja Turtles: Out Of The Shadows and Star Trek Beyond.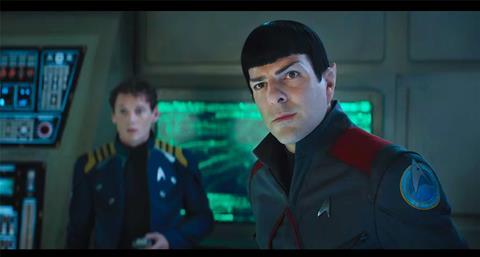 The deals follow Alibaba's investment last year in Paramount's Mission: Impossible – Rogue Nation.
TMNT2and Star Trek Beyond will be released in North America this summer and are being lined up for a Chinese release in the second half of 2016. China Film Group and Huaxia Film will jointly distribute both movies.
In addition to investing in the two films, Alibaba Pictures will provide support through its online ticketing platform Taobao Movie and crowdfunding platform Yulebao.
"We had a great experience working with Paramount on Mission: Impossible and are very excited to join forces again for these two pictures, both of which have terrific fan bases in China that we hope to cooperate with Paramount to grow even larger," said Alibaba Pictures president Zhang Wei.
Paramount vice chairman Rob Moore said: "We are very glad to be working with Alibaba Pictures again. Our most recent collaboration showed us the power this new internet-powered movie and television company has in areas such as promotion, distribution and movie-related merchandise. We look forward to even more successful launches of these films in the global movie market."
The first Teenage Mutant Ninja Turtles movie grossed $63m in China, while the last installment in the Star Trek franchise, Star Trek Into Darkness, took $57m.