Reactions roll in following this year's BAFTA nominations.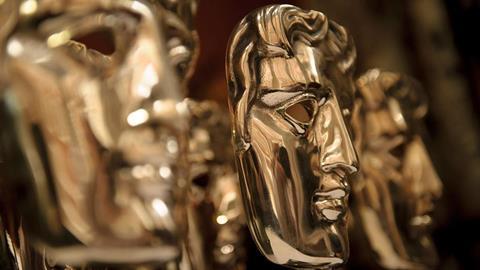 Lion
Dev Patel (actor): "Thank you so much to the BAFTA's for your support. Ever since I was a kid growing up outside of London, I've watched the Bafta awards with my family. It was a tradition of ours and served as an inspiration to me as I decided to embark on my journey as an actor. Since Lion is a film about identity and finding "home," this Bafta nomination today truly means so much to me.
"I'm thrilled for Nicole Kidman, Luke Davies, Greig and the composers for their respective nominations. I am beyond grateful to Garth Davis, our fearless and soulful director who brought this film to life in such an extraordinary and special way. Thanks to the Weinstein team and to the producers at See Saw for their commitment and passion in getting the film into theaters. I can't wait to celebrate this achievement with my peers and fellow Bafta nominees at the ceremony that holds such a special place in my heart. My family is literally freaking out right now!"
Nicole Kidman (actor): "What wonderful news to wake up to today - I'm thrilled and honoured to have received a Bafta nomination. Lion is a beautiful film that's very close to my heart, and it's an enormous privilege to be able to share Saroo and his family's incredible journey. This nomination is not just for me, but for Saroo's adoptive mother Sue who I play, for allowing me into her life, and giving so much of herself that I could do her story justice. It's great that Bafta has also recognised the work of so many involved with Lion - including the wonderful Dev Patel and Luke Davies. A huge thank you to everyone, I'm incredibly grateful."
Producers (Iain Canning, Emile Sherman, Angie Fielder): "We are delighted by today's nominations for Lion. We are incredibly proud of the British talent both in front of and behind the camera, including the brilliant performance by Dev Patel, that brought this remarkable, true story to life. For that amazing team, along with our colleagues from the many corners of the globe, to be recognized by Bafta today is truly humbling. There is so much passion and love for this film and this story and we are thrilled people all over the world are able to share that with us."
Composers (Dustin O'Halloran & Hauschka): "We are very honored to receive this Bafta Film Award nomination and to be acknowledged by the British Academy. Everyone who worked on Lion has put so much heart into this film and we are extremely proud to be apart of Saroo's incredible story of love and hope."
Nocturnal Animals
Jake Gyllenhaal (actor): "What an extraordinary honour—especially from the Brits, whom I adore. It's not lost on me that we're entering a time in which the voice of the creative communities in the US and UK are more important than ever—so I'm humbled by this nomination and the vital responsibility we all have to keep telling stories about the truth."
Aaron Taylor-Johnson (actor): "It's always nice to feel love from your hometown! This is a fantastic honour. I'm deeply grateful to Bafta for the acknowledgment and extremely proud of my friends Tom Ford and Jake Gyllenhaal. It's because of them that I am even being considered for such a recognition. I'm genuinely humbled to be in the company of Dev, Hugh, Jeff and Mahershala. Can't wait to celebrate back in good ole Blighty!"
La La Land
Emma Stone (actor): "We just landed to the incredible news of 11 Bafta nominations. We're all thrilled that the film has been so widely recognized by Bafta. This has been such a great journey and it's a privilege to share it with Ryan, Damien and our unbelievable cast & crew."
Hacksaw Ridge
Andrew Garfield (actor): "This is very special. To be included in this list with these tremendous actors who all inspire me to go to work. To be voted in by Bafta hits me very deeply. These are the awards I always watch from home in pajamas with friends. To be invited to attend as a nominee leaves me honored and deeply humbled. My work in this film and any praise for it, belongs to Mel Gibson as much as it belongs to me. He's one of our greatest storytellers. Every film he makes inspires millions of people and I'm so grateful to have him as my director and my friend."
Garfield on Ken Loach: "I feel honored that I get to help celebrate the brilliance of everyone's work this year as well as the brilliance of the U.K. Film industry. Most especially, the brilliance of a true artistic hero of mine, Ken Loach with his nominated film I, Daniel Blake. Thank god we have Ken Loach illuminating and offering up a road map of how to better take care of one another. He is constantly reminding us of our common humanity and common struggles, and how much we really bloody need each other in this life. I thank you, Bafta, for inviting me into the same room as Mr. Loach so I can give thanks directly to him."
Manchester By The Sea
Casey Affleck (actor): "Bafta is such a prestigious organization, and to be recognized by its members is a great honor. Thank you, and to the other nominees, congratulations."
Michelle Williams (actor): "I am honored to receive this nomination from the British Academy. This means so much to me. I am also thrilled that a film I am very proud of was recognized in such a big way."
I, Daniel Blake
I, Daniel Blake director Ken Loach on Twitter
I, Daniel Blake actor Dave Johns on Twitter
Joe Oppenheimer, acting head of BBC Films [a backer of I, Daniel Blake], added: "We are so proud to have supported these outstanding films, all of which showcase in their own way the very best of British film-making".
Fantastic Beasts And Where To Find Them
David Heyman (producer): Many thanks to the BAFTA voters for including us among such an extraordinary and varied group of nominees and films! It is an honour to have the work of everyone who helped make the film what it is, acknowledged in this way.
David Yates (director): "Fantastic to be nominated amongst such a diverse group of films for the Outstanding British Film Award - it reflects a dynamic and ambitious film community driven to tell stories - big or small - that have something meaningful to say."
Florence Foster Jenkins
Hugh Grant (actor): "This is so kind of Bafta, and I feel very pleased both for myself and for St Clair Bayfield, neither of us having been exactly awards season habitués."
American Honey
Zootropolis
Zootropolis co-director Rich Moore on Twitter
Under The Shadow
So honoured that Under the Shadow @UTSFilm has got two @BAFTA nominations! Big thanks to everyone who helped us make it happen!

— Babak Anvari (@BabakAnvari) January 10, 2017
Under The Shadow director Babak Anvari on Twitter
The Pass
The Pass star Russell Tovey on Twitter
The Beatles: Eight Days A Week
Nigel Sinclair (producer): "This is so great that Bafta has recognized Ron Howard's film. And so exciting that the honor comes in The Beatles' home country. On behalf of my fellow filmmakers, it was a profound honor to be allowed to work on this amazing story, and we are so grateful to Paul and Ringo, and all of the Apple family for their generosity and trust in making sense of this extraordinary journey."
Dheepan
Jacques Audiard (Director): "I feel honored and delighted to be among this year's nominees. Thank you to Bafta for acknowledging our team's work on this film; my hope is that it helps us reflect, on both sides of the Channel, on our shared human condition as perpetual migrants."