The Oscar-nominated actor will receive BATFA Los Angeles' Britannia Award for British Artist Of The Year presented by Burberry in October.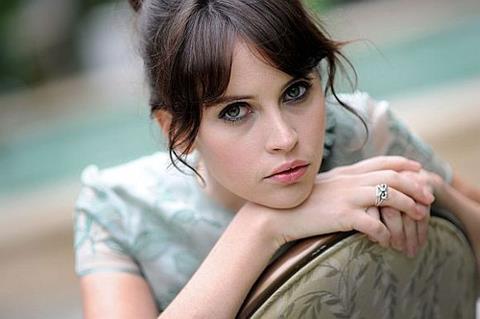 Jones, who will be seen in A Monster Calls and Rogue One: A Star Wars Story later this year, will collect the honour at the 2016 Britannia Awards ceremony in Beverly Hills on October 28.
British Artist Of The Year "pays tribute to a talented British artist whose outstanding performances in a year have demonstrated the high quality of their craftsmanship… a person who represents the best of British talent."
Prior recipients include Emma Watson, Daniel Craig, Kate Winslet, Tilda Swinton, Helena Bonham Carter, Emily Blunt, Michael Sheen, Rachel Weisz and James Cordon.
Jones earned a lead actress Academy Award nod in 2015 for her role opposite Eddie Redmayne in The Theory Of Everything. She also stars in December release Rogue One: A Star Wars Story.
"Felicity Jones is one of the finest, most sought-after actors of her generation," said BAFTA Los Angeles chairman Kieran Breen.

"With Rogue One: A Star Wars Story, Inferno and A Monster Calls, this year is set to be the one when Felicity's remarkable talents reach a truly global audience. We are delighted to honour her with this year's Britannia Award for British Artist of the Year presented by Burberry."
Her feature credits include breakout film Like Crazy, The Invisible Woman, True Story, Breathe In and The Amazing Spider-Man 2, while her television work has encompassed Page Eight, Salting The Battlefield, The Diary Of Anne Frank, Northhanger Abbey, and Girls.