Paddington feels 'timeless', says Wendy Mitchell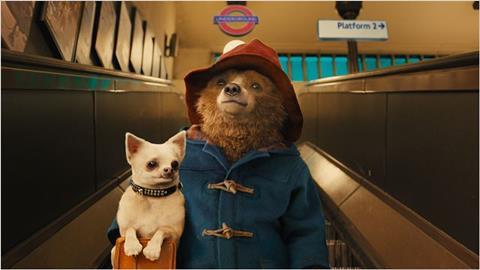 Even growing up as a fan of Paddington Bear, I was one of those slightly put off by the 'Creepy Paddington' meme a few months back — that CGI bear did look a bit scary, especially superimposed into The Shining.
I'm thrilled to report Paddington is not at all creepy on the big screen. In fact, I'd say this film has all the makings of an instant classic.
A lot of family films, especially ones based on beloved franchises, can feel staid and predictable. This Paddington manages to feel timeless yet also fresh.
Hats off to StudioCanal and golden-touch producer David Heyman for taking some risks and not just going down the obvious route — especially the decision to hire Paul King to write and direct.
Pairing the director of The Mighty Boosh and Bunny And The Bull with a marmalade-loving bear isn't self-evident, but it was an inspired decision.
Seeing King's quirky comedy pals such as Simon Farnaby, Alice Lowe, Steve Oram and Tom Meeten crop up in small roles is a special delight.
The film is genuinely laugh-out-loud funny for adults and kids; it's charming not treacly.
I hope Paddington is the massive hit it deserves to be. You can even go see it as an adult on your own without feeling weird. Just leave the cuddly toys at home.
Wendy Mitchell is Editor of Screen International