The star of Steve Jobs and Macbeth will receive the 27th annual Palm Springs International Film Festival's (PSIFF) International Star Award.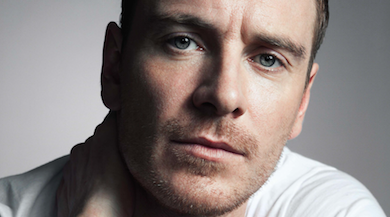 Fassbender will collect his honour at the annual awards gala on January 2, 2016.
"Throughout his career Michael Fassbender has brought to life riveting performances on the screen in films such as Hunger, Shame, 12 Years A Slave, Inglorious Basterds and Prometheus," said festival chairman Harold Matzner.

"In his latest film, Steve Jobs, Fassbender delivers another stunning performance of subtlety and power, presenting the Apple co-founder as both a witty and engaging person and a conflicted Machiavellian. For his masterful performance in this film, we are honored to present Michael Fassbender with the 2016 International Star Award, Actor."

The festival will run from January 1-11, 2016.