White Sun wins key award at the 27th Singapore International Film Festival.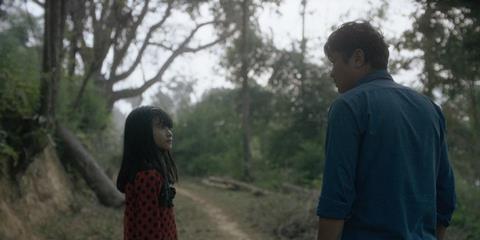 White Sun won best film in the Silver Screen Awards at the 27th Singapore International Film Festival.
The second feature of Nepalese director Deepak Rauniyar is about a Maoist who returns home to bury his father.
The jury found it "an exceptional and incisive film about civil war and memory that encapsulates the never-ending conflict that is the state of the world today, with a message of hope that a different future for all of us can be possible through our children".
Abdullah Mohammad Saad was named best director for his debut feature Live From Dhaka, which also took best performance for actor Mostafa Monwar. Shot in grainy black and white, it tells the story of a partially handicapped man who lives his days in anguish as he tries to find a way to leave Dhaka.
A special mention went to Turah, the debut feature of Indonesian director Wicaksono Wisnu Legowo for its "exposure of the corruption and hypocrisy inherent in our society through the microcosm of a small village, showing how the strong oppresses the weak, while never losing sight of the inherent humanity in all his characters".
The jury panel for the Asian feature film category included renowned Japanese director Naomi Kawase (jury head), Hong Kong director Herman Yau, Lebanese director Jocelyne Saab and Singapore actor Sunny Pang.
In the Southeast Asian short film category, best Southeast Asian short film was awarded to In The Year of Monkey by Indonesian director Wregas Bhanuteja and a special mention was given to On the Origin of Fear by Bayu Prihantoro Filemon who is also from Indonesia.
Best director went to Singapore's Liao Jiekai for The Mist, while Chiang Wei Liang's Anchorage Prohibited won best Singapore short film. Still by Filipino director PR Patindol picked up a youth jury prize.
The Silver Screen Awards also paid tributes to two veteran personalities from Hong Kong. Fruit Chan, a prominent Hong Kong independent director, received an honorary award, which was presented to him by Chinese actress Qin Hailu and SGIFF executive director Yuni Hadi.
Qin won best new performer and best actress at the Golden Horse Awards in 2001 for Chan's Durian Durian.
Hong Kong actor Simon Yam was on hand to receive a Cinema Legend Award, presented to him by SGIFF chairman Mike Wiluan and Hong Kong director Herman Yau. The awards ceremony was held at Marina Bay Sands on Saturday night.
The festival closes today (Dec 4) with a re-screening of three award-winning films: best film White Sun, best Southeast Asian short film In The Year Of Monkey and Audience Choice Award winner Absent Without Leave, the debut feature documentary by Malaysian director Lau Kek Huat
A total of 161 films were successfully screened over 12 days, marking it the first time in the festival's history that all films were passed clean by the local censors. Unlike previous editions, no film has to be withdrawn by the festival.
The festival has attracted close to 13,000 audiences and 11 sold-out screenings, including The Woman Who Left, Ma' Rosa, Wet Woman In The Wind, Bitcoin Heist, I, Daniel Blake and Singapore films 4 Love, A Yellow Bird and Siew Lup. An increase of over 50% in attendance for the masterclasses and talks was also recorded.
SGIFF comes under the umbrella of the Singapore Media Festival hosted by the Info-communications Media Development Authority of Singapore (IMDA). The Singapore Media Festival, which runs from Nov 23 - Dec 9, also consists of the Asia TV Forum & Market, ScreenSingapore, Asian Television Awards as well as a new digital event, SMF Ignite.