Top brass at the 27th annual Palm Springs International Film Festival (PSIFF) announced their final honour on Tuesday heading into the January 2 2016 awards gala.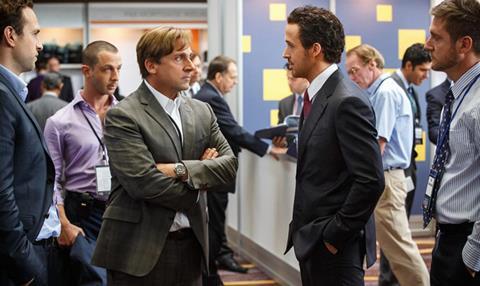 Paramount's financial crisis drama The Big Short starring Steve Carell, Ryan Gosling, Christian Bale and Brad Pitt receives the ensemble performance award.
Prior recipients include Argo, American Hustle and The Social Network.
"Wall Street greed and its reverberating effects on the U.S. economy offer a modern backdrop for director Adam McKay's smart and funny film The Big Short, adapted from the best-selling book by Michael Lewis," said PSIFF chairman Harold Matzner.
"Taking a complicated subject – the 2008 subprime mortgage bond crisis – McKay and his perfectly cast stars weave an engaging comedic story of a group of oddball money managers who see the train wreck coming and conspire to benefit.
"For this wildly entertaining ride and the fine group of actors who propel it along, the Palm Springs International Film Festival presents The Big Short with its Ensemble Performance Award."
The festival runs from January 1-11, 2016.