The best picture nominations race is on the final lap. Jeremy Kay analyses the contenders.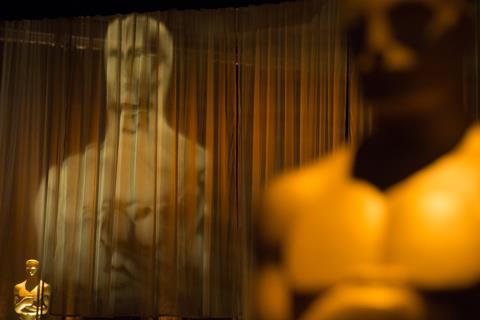 As awards season hurtles towards the January 8 Oscar nominations voting deadline, several elements in one of the widest Best Picture races in years are coming into focus.
Boyhood and The Theory Of Everything remain the ones to beat, while Gone Girl, The Grand Budapest Hotel, Interstellar and Inherent Vice are, despite pockets of support, by no means guaranteed to make the cut.
Academy of Motion Picture Arts and Sciences voters can select anywhere from five to 10 nominations. They have opted for nine in the past three years; however, given the nature of the field, I would not be surprised if we see a return to the full 10.
The December 8 announcement of the AFI Awards offered a timely framework of contenders as the institution feted its 11 favourite films of 2014. IFC Films' Boyhood was there, of course, alongside American Sniper, Birdman, Foxcatcher, The Imitation Game, Interstellar, Into The Woods, Nightcrawler, Selma, Unbroken and Whiplash.
The Theory Of Everything was excluded from the AFI selection as it is a non-US production, although the Working Title drama will surely be a standout for Oscar voters. I would be stunned if this film and Boyhood do not make it on to the list when the Oscar nods are unveiled on January 15. Both deliver beautifully acted, profound cinema.
For my money, those are two of the four best English-language films this season, the others being Gone Girl and Whiplash.
Damien Chazelle's Whiplash from Bold Films, released in the US through SPC, is worthy of anybody's list. In addition to its intrinsic merits, the Academy likes to make magnanimous gestures of support towards emerging US talent (remember Benh Zeitlin's Beasts Of The Southern Wild?). It should make the cut.
Voters have opted for nine nominations in the past three years; however, given the nature of the field, I would not be surprised if we see a return to the full 10
And Gone Girl? Hold on to that thought.
Of the other likely nomination contenders, Black Bear Pictures and The Weinstein Company's The Imitation Game is a slam-dunk given its innately Oscar feel, strong reception, Harvey Weinstein factor and presence of Benedict Cumberbatch in the lead.
American Sniperlooks solid for Warner Bros. US festival heads and awards watchers rate it as Clint Eastwood's best since Million Dollar Baby 10 years ago. Admiration for Bradley Cooper as ace Navy SEAL sniper Chris Kyle will help drive the train.
Angelina Jolie's Unbroken, another true story about prisoner-of-war and Olympic athlete Louis Zamperini, starring UK hotshot Jack O'Connell, should also make it. There is enduring admiration for Jolie's work on and off set, and the epic sweep of Universal's drama bolsters its credentials, though voters have not gone overboard in their praise.
Pathé's Selma, released via Paramount in the US, sees David Oyelowo as Martin Luther King Jr nestled at the top of an embarrassment of acting riches in Ava DuVernay's worthy civil-rights drama. The involvement of Brad Pitt's Plan B and Oprah Winfrey in a producer and on-screen role add to the firepower, and DuVernay is a newer directing talent that the film community is keen to champion.
Wes Anderson's The Grand Budapest Hotel is an adored gem regarded by many as his finest work. Besides, who would bet against Fox Searchlight?
Disney's Into The Woods is Golden Globes catnip (those nominations had not yet been announced at press time), and I see it sneaking into Oscar consideration too, thanks to a buzzy performance by Meryl Streep. Rob Marshall's musical fantasy offers a refreshing alternative in a pool of largely undiluted sobriety and will push for a place in the 10.
Paramount/Warner Bros' sci-fi blockbuster Interstellar has left Hollywood a little bewildered and underwhelmed, yet the film's ambition and technical accomplishment, allied to a deep reverence for Christopher Nolan, give it a chance.
That is 10. If we accept that Pawel Pawlikowski's Ida, the film of the year in my book, will be seen by too few voters to break out of its foreign-language niche, that leaves seven outsiders.
David Fincher's Gone Girl is a skilled, shape-shifting swipe at matrimonial convention but maybe not enough voters are saying "I do" to the New Regency/Fox picture. I hope I'm wrong.
Wild and Nightcrawler could slip in, possibly at the expense of Into The Woods and The Grand Budapest Hotel. For all their pedigree, A Most Violent Year and Inherent Vice lack traction and could slip up.
SPC's Foxcatcher, superbly acted and engrossing though it may be, is perhaps too dark to win over voters. But New Regency/Fox Searchlight's Birdman has been winning fans. Michael Keaton's superlative work has already garnered a Gotham Award and the magnetism of Alejandro Gonzalez Inarritu's vision and technical achievement merits inclusion.