Creative Access facing closure as government withdraws £2m for paid internship programmes.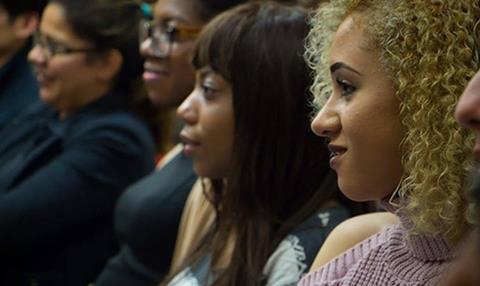 Diversity charity Creative Access is facing closure after the government withdrew more than £2m of funding for its paid BAME internship programmes.
The move is the latest diversity controversy for Theresa May's government, coming a week after it emerged that culture secretary Karen Bradley blocked the appointment of Arts Council exec Althea Efunshile to the board of Channel 4.
The scheme was funded by the Department for Business, Innovation and Skills (BIS) until June 2016 when responsibility for 'skills' was moved into the Department of Education (DoE) under Theresa May's new government.
On 5 December, despite earlier assurances from BIS that the funding would continue, the charity was informed that the DoE would not continue to fund its work because its strategic priority was apprenticeships.
Chief executive and co-founder Josie Dobrin told Broadcast that the decision was a "fairly depressing reflection of government policies".
"We're gutted and disappointed but we're really proud of our achievements and we are really hopeful that industry will continue to support us," she added.
Creative Access has placed 700 interns across the creative industries since it was founded by Dobrin and talent agent Michael Foster in 2012. Half of its interns are in TV businesses, including the BBC, ITV, NBC Universal and numerous indies.
The government's funding provided around £800,000 a year for staff overheads and a further £1.8m for grants to cover up to 40% of the cost of employing an intern.
Foster said the charity was now facing closure because it was carrying a £635,000 debt after continuing to run the scheme in anticipation of the government grant.
Foster wrote to the minister for apprenticeships and skills Robert Halfon on 6 December to say that he believed the decision would have "a serious, unfair, and disproportionate effect on the ability of BAME young people, both graduates and apprentices, to gain employment in media".
Foster asked the minister to explain the decision and questioned whether pulling the funding contravened the Equality Act 2010,
He told Broadcast that he was considering judicial review.
A Department for education spokesperson said: "Government money should be allocated on a fair and competitive basis, offering the best value for money for the taxpayer. While Creative Access is doing important work, we need to ensure that funding is focused on making the most difference to the people who need support.
"That's why we have committed to increasing the proportion of black and ethnic minority apprenticeship starts by 20% by 2020. We're giving extra money to employers who take on 16-18 year olds, care leavers and apprentices with disabilities and we've established National Colleges for Creative and Cultural Industries and Digital Skills."
This article first appeared on Screen's sister publication Broadcast.