EXCLUSIVE: FilmSharks has inked multiple sales and remake rights deals for Ariel Winograd's film.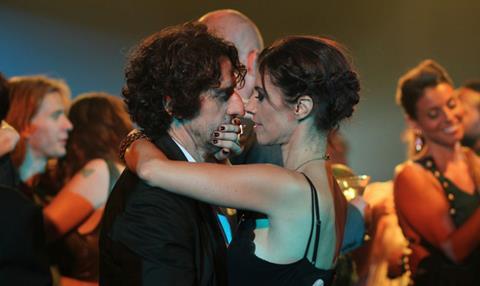 FilmSharks has licensed a raft of sales and remake rights on Ariel Winograd's smash Argentina-Spain comedy Sin Hijos (No Kids).
Guido Rud – who has hired returning staffer and former Primer Plano executive Valeria Fanego as senior vice-president of international sales – has closed a deal with Palace Cinemas for Australia.
Rights have gone in: Scandinavia and CIS (Maywin Media) HBO CE (central Europe pay TV), Bolivia (Multicines), and airlines (Global Eagle and Inflight Dublin).
Patagonik and Tornasol produced the story about a romance between a divorced father and a woman who advocates child-free living. Spanish superstar Maribel Verdú stars alongside Diego Peretti.
France's Albertine Productions in association with Selective Films has taken French remake rights, while Colorado Films has optioned Italy, and Elisa Salinas Mexico. A US studio is preparing to announce Indian remake rights.
Buenos Aires-based FilmSharks previously licensed distribution rights to Buena Vista International for most of South America, HBO for North America, Microcinema Distribuzione for Italy, Syldavia Films for Spain, Paris Filmes for Brazil, Corazon for Mexico, Tanweer for Greece, Procinal for Colombia, Cinecolor for Chile Peru, and Ecuador, and Palmera Films for central America and the Caribbean.