The full line-up of world premieres Out Of Competition at the 66th Berlin Film Festival with details on each title including sales contacts.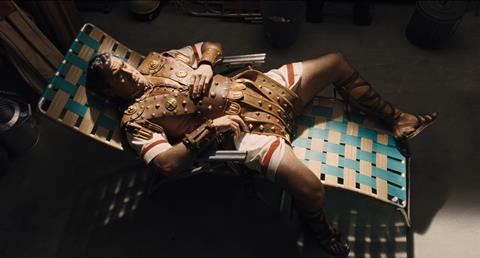 Hail, Caesar! (US)
Dirs Joel Coen, Ethan Coen
The Coen brothers' 17th feature as directors is also their second to open Berlin following True Grit in 2011. Featuring an ensemble cast that includes George Clooney, Josh Brolin, Channing Tatum, Ralph Fiennes and Scarlett Johansson, the film is set during the Golden Age of Hollywood. Hail, Caesar! opens Berlin following a February 5 North American release, before Universal rolls it out across Europe and other territories in February and March. The Coens produced with Working Title's Tim Bevan and Eric Fellner, and Mike Zoss Productions.
Contact Universal Pictures www.universalstudios.com
The Patriarch (NZ)
Dir Lee Tamahori
An adaptation of the novel Bulibasha by author Witi Ihimaera (The Whale Rider), Tamahori directs this tale of rival Maori sheep-shearing clans in 1960s New Zealand, from a script by John Collee. This is Tamahori's first Kiwi project since Once Were Warriors and reunites the director with that film's star, Temuera Morrison. Financing came from several sources, including New Zealand Film Commission, Wild Bunch, private investors and crowd-funding.
Contact Wild Bunch obarbier@wildbunch.eu
Saint Amour (Fr)
Dirs Benoit Deléphine, Gustave Kervern
Last in Berlin in 2010 with Golden Bear contender Mammuth, French directorial duo Deléphine and Kervern have reunited with two of their favourite actors, Gérard Depardieu and Benoit Poelvoorde, to make this light-hearted road movie. Saint Amour follows a cattle farmer and his son on an annual trip to the Paris International Agriculture Show with their prize bull. They decide to set off on a life-changing tour of France's finest vineyards.
Contact Le Pacte contact@le-pacte.com
News From Planet Mars (Fr-Bel)
Dir Dominik Moll
In his first feature in five years, Moll returns to the black comedy of his 2000 Palme d'Or contender With A Friend Like Harry…. Francois Damiens stars as Philippe Mars, a divorced man struggling to cope with a larger-than-life family, demanding boss and psychotic colleague who decides to move in, sending his life into a further tailspin.
Contact Memento Films International matthieu@memento-films.com
Also showing:
Chi-Raq (US)
Dir Spike Lee