In his 15th year as festival director, the Berlinale's Dieter Kosslick discusses the 2016 line-up with Martin Blaney and his plans to further grow the festival.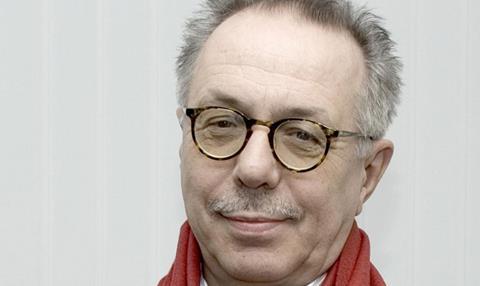 "Recent political and social events have left their mark on the programme," reveals festival director Dieter Kosslick of the Competition line-up for the 66th Berlinale, which opens on February 11 with the international premiere of Joel and Ethan Coen's Hail, Caesar!.
The common thread running through this year's selection is the right of the individual to be happy, he suggests. "Subjects such as migration and flight can be found in the various sections," says Kosslick. "Lampedusa, a symbol for the refugee crisis, is at the centre in Fire At Sea, a documentary drama by Gianfranco Rosi. The director decided to live there for several years for his research and illustrates in his film the glaring ambivalence between the suffering of those who have escaped and the 'normal' everyday events."
In addition, the consequences of violence and war run through the Portuguese Competition entry Letters From War, a world premiere from director Ivo Ferreira, and Spike Lee's Chi-Raq, which is screening out of competition.
French films have a particularly strong presence in this year's Competition line-up with four world premieres: André Téchiné's Being 17, Benoit Delépine and Gustave Kervern's Saint Amour, starring Gérard Depardieu, Dominik Moll's News From Mars and Mia Hansen-Love's Things To Come.
Tunisia is represented in Competition for the first time in 20 years with Mohamed Ben Attia's debut film Hedi, a portrait of youth in a country in the throes of deep social, religious and economic change. The project was presented at Locarno's Open Doors co-production lab last year and follows Ben Attia's five short films, most recently Selma, which screened in competition at the International Short Film Festival in Clermont-Ferrand in 2014.
Only two films out of 23 in Competition are directed by women: Hanson-Love's Things To Come and 24 Weeks, from Germany's Anne Zohra Berrached. "We can only select candidates from the films that are available," says Kosslick. "The Berlinale is in principle very committed to equality. Last year, 115 women directors participated in the festival. This year, 98 of 395 films are by women. Naturally, more would be better."
This year marks Kosslick's 15th edition of the Berlinale, making him one of the longest-serving festival directors, along with Cannes' Thierry Frémaux. He has another three years until his contract expires in May 2019. "Those 15 years went by very quickly," Kosslick observes, although he is still a relative youngster compared to the festival's first two directors, Alfred Bauer and Moritz de Hadeln, who called the shots at the German festival for 26 and 22 years, respectively.
Looking back on his achievements since taking up the baton from his predecessor de Hadeln in 2001, Kosslick is proud of overseeing the consolidation of the European Film Market, and the creation of a platform for the next generation of international film-makers, Berlinale Talents.
"We want to reach even more audiences," Kosslick explains. "We have already been able to bring new audiences on board with the KiezKino and the Culinary Cinema sections as well as the Berlinale Special, and proven that we are first and foremost an audience festival. Quantitatively, we can hardly grow any more, but we are working on digital platforms and distribution channels and new ways of presenting the festival."
The festival director is not the only one celebrating an anniversary this year: 2016 is the 10th anniversary of both the Berlinale Shorts and Culinary Cinema sections and the Teddy Award is turning 30. Wieland Speck, curator of the Panorama section since 1992, is now in his 35th edition since joining in 1982 as assistant to the section's former head Manfred Salzgeber.
"He is a super colleague," says Kosslick of Speck. "He deserves a Teddy."