EFM continues Sundance theme of markets pushing back against digital giants Netflix and Amazon.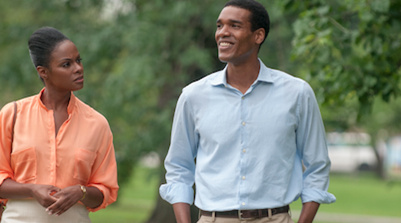 The undeniable influence on the industry of Netflix and Amazon for better or worse has dominated conversations in the Martin Gropius Bau and the hotel corridors and restaurants of Berlin.
The digital power players have been the talk of markets before but this time there have been signs of a push-back.
Several strong recent theatrical plays that out-manoeuvred Netflix and Amazon have heartened the independent community, whose international buyers contingent remains terrified of the threat to their eco-system.
Fox Searchlight prevailed over Netflix in a bidding war for Sundance hit The Birth Of A Nation after the producers favoured a proven theatrical and awards specialist, especially in light of the streaming giant's ineffectual release and subsequent awards shut-out for Beasts Of No Nation.
A one-two punch in Berlin continued the theme. Miramax came in to partner with Roadside Attractions on another Park City premiere, Southside With You [pictured], while Amazon was among buyers that lost out to the retooled Focus Features on Jeff Nichols' upcoming Loving.
Sales agents, uneasy about the threat to their long-time distribution partners, are nonetheless at the behest of their producer clients and will continue to cut deals with the new order.
On the eve of the market, Beta Cinema licensed world rights excluding Germany and select markets to Netflix on Constantin's Hitler satire Look Who's Back.
Buyers also face a challenge from VOD and day-and-date models in the US, where an early non-theatrical release will devalue their international rights when the holdback period expires and the film is already available on small screens in the US.
The issue is not going away and with companies like YouTube and Hulu, which has been on a hiring spree in Los Angeles, poised to enter the fray, it is up to the independents to take destiny into their own hands.
According to one Dutch producer who called Netflix "a cancer on the industry" the streaming giant has little interest in local titles. That may be because it is cutting deals to make its own product with local producers, however it cannot spend indefinitely and savvy distributors are forging ties with content creators to stay relevant.
Besides all that, business was brisk and there was enough in the market to keep buyers ticking over until Cannes. Bloom's Suburbicon has sold out worldwide and scored a $10m US sale to Paramount, while buyers flocked to Finecut's Operation Chromite, Memento's Asghar Farhadi's Farsi-language project, and Embankment's Submergence, among others.