Ukrainian filmmaker was sentenced to 20 years in a Russian jail for alleged terrorist activities.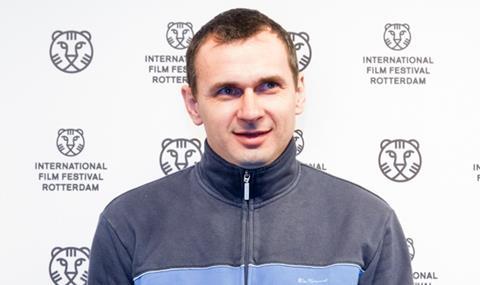 German actresses Meret Becker and Katja Riemann have joined an initiative of the European and German Film Academies and Amnesty International to show continued solidarity with the imprisoned Ukrainian director Oleg Sentsov at this year's Berlinale.
A demonstration to highlight the case of Sentsov, who was transferred to a hard labour camp in Siberia last week, will be held before the world premiere of Mantas Kvedaravicius's documentary Mariupolis in the CineStar 7 cinema at the festival on Sunday (Feb 14).
In August 2015, Sentsov was sentenced to 20 years imprisonment by a Russian military court for alleged "terrorist activities".