Suburbicon, Loving, and Deep Water all set to be presented by sales agents.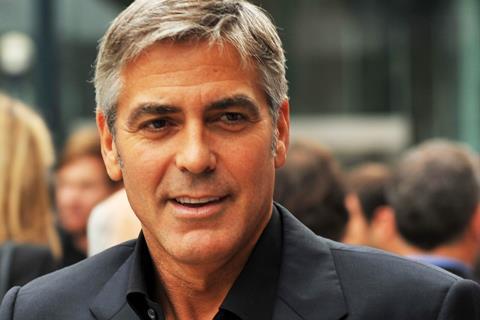 Berlin buyers are steeling themselves for a possible feeding frenzy today (Feb 11) as sales agents present or show footage from the likes of Suburbicon, Loving, and Deep Water.
George Clooney, in town for Thursday evening's opening night gala Hail, Caesar! directed by the Coen brothers, will meet buyers to talk up Suburbicon, which he will direct from a screenplay by the Coens. Bloom handles international sales and CAA represents US rights.
Insiders and CAA are showing footage of Pablo Larraín's Jackie starring Natalie Portman as the former First Lady.
CAA will also show footage from Loving, a timely tale of racism from Jeff Nichols, whose Midnight Special premieres in competition tomorrow.
The agency's other hot titles available for US distribution include James Grey's long-gestating adventure The Lost City Of Z, and crime drama I.T. starring Pierce Brosnan.
Sierra/Affinity hosts the first of four market screenings for The Infiltrator, the Bryan Cranston drug sting thriller from Good Films that Broad Green will distribute in the US.
StudioCanal will show footage from Deep Water, James Marsh's drama about yachtsman Donald Crowhurst starring Colin Firth and Rachel Weisz.
WME Global and XYZ Films are touting North American rights to Toa Fraser's Iranian Embassy siege thriller 6 Days.
WME Global brings first looks on several titles, among them horror story The Limehouse Golem with Hanway, and the latest adaptation of Chekhov's The Seagull, a co-rep with CAA and K5.
Pathé hosts a promo event that includes Amma Asante's A United Kingdom and Danièle Thompson's Cezanne Et Moi, while the Wild Bunch presentation includes ten minutes from Radu Mihaileanu's The History Of Love.
Independent has a promo of Gabe and Ben Turner's Usain Bolt documentary I Am Bolt.