EXCLUSIVE: A Quiet Passion producer is working on an Emily Dickinson documentary.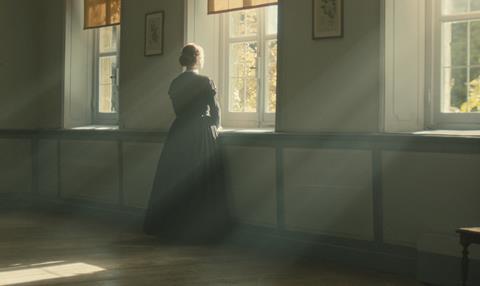 Hurricane Films, the UK production company behind Terence Davies' Emily Dickinson biopic A Quiet Passion, which is premiering in Berlin today (Feb 14), has revealed details of its forthcoming slate.
To accompany A Quiet Passion, Hurricane is now preparing Phosphorescence, a documentary about Dickinson to be directed by Solon Papadopoulos, the co-owner and founder of Hurricane Films.
Another Hurricane project is The Route, the first feature project from TV writer Joe Ainsworth, which is in advanced development.
The film is about an elderly man who makes an epic journey from John O'Groats, the most northerly point of mainland Britain, to Land's End, the most westerly point.
The man travels by public buses all the way, using his old age pensioner pass. "It's a beautifully observed piece about old age but also about the country," observed Hurricane's other co-founder Roy Boulter.
The company has Creative England support for Recovery, a thriller scripted by Nick Saltrese, while the slate also includes Victorian punk drama Rum Doxy Diver and an adaptation of Sara Stockbridge's novel, Hammer, to be directed by Lindy Heymann. The latter is written by Leigh Campbel and is currently casting.
Also in the works is long-gestating A Prayer Before Dawn, to star Joe Cole (Peaky Blinders) and to be directed by Jean-Stéphane Sauvaire (Johnny Mad Dog). The Midnight Express-style story follows a UK criminal and recovering heroin addict who ends up in a Thai prison.
The film is being co-produced with Paris' Señorita Films. HanWay is handling sales, while Entre Mode is already aboard as South Korean distributor.
Double Dutch International is handling world sales on A Quiet Passion. As announced earlier this month, Metrodome has taken UK rights and a deal has also been done in South Korea.
Magnolia will be releasing Davies' previous film, Sunset Song, also produced by Hurricane, in the US in mid-May.
After three films with Terence Davies, Hurricane's collaboration with the British auteur is over for now. "We've been working with him for nine years and he tells us we need to go out and make some money," joked Boulter.