EXCLUSIVE: Hong Kong outfit also introduces Jia Zhangke martial arts project to buyers.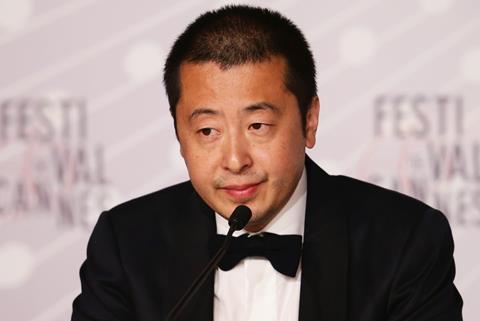 Hong Kong's Media Asia Films is launching sales on two high-profile action titles at the EFM – Gordon Chan's God Of War [pictured] and the first martial arts project from Chinese auteur Jia Zhangke.
Jia's as-yet-untitled project has Johnnie To on board as producer. Set at the end of the Qing Dynasty, it explores the turbulence amongst scholars, bandits and local officials following the abolition of the imperial examination system.
"The script touches on social and geopolitical issues, as Jia Zhangke's films usually do, but he's also a huge fan of Hong Kong-style action so this will be a martial arts genre title," said Media Asia general manager and head of sales and international co-productions Fred Tsui.
Backed by Media Asia Films, the project is expected to start shooting in the second half of this year.
Meanwhile, Gordon Chan's God Of War, starring Sammo Hung and Vincent Zhao, recently wrapped and is being lined up for release over China's National Day holiday in October.
Co-produced by Media Asia and Bona Film Group, the $25m action title is based on the true story of a 16th Century general, Qi Jiguang, who protected the Chinese coast from Japanese pirates. One of Hong Kong's leading action filmmakers, Chan is also head of production at Media Asia.
Media Asia is also selling John Woo's highly-anticipated Manhunt, based on a novel by Japanese writer Juko Nishimura, which is currently casting for a production start in the second quarter of 2016.
The Hong Kong-based company is also selling Johnnie To-produced Trivisa, which is premiering in Berlin's Forum section, and To's next directorial effort, Three, starring Vicky Zhao, Louis Koo and Wallace Chung.