EXCLUSIVE: Chris Diamantopoulos-starring film has also gone to multiple other territories.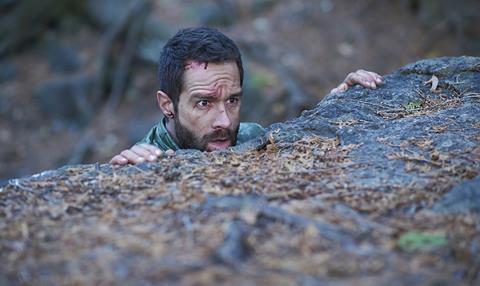 Double Dutch International has closed a raft of sales at EFM on the found footage thriller Man Vs led by a deal with Metrodome for the UK.
DDI president Jason Morning and his team have licensed rights to the horror films in Japan (At Entertainment), CIS (Top Film), Pan-Asia pay TV (Fox International), Middle East (Gulf Films), Turkey (Sinema TV), and Thailand (Major Katana).
Man Vs follows a TV reality series host who must survive five days in remote woods without his crew when he learns he is not in fact alone.
Adam Massey wrote and directed the film starring Chris Diamantopoulos.
"We are very excited to have made these deals for Man Vs," said Moring, "It's such a terrifying experience to think of yourself stranded, alone. A terror that resonates universally."