EXCLUSIVE: Producer of Rafi Pitts' Berlinale Competition title is lining up several new projects.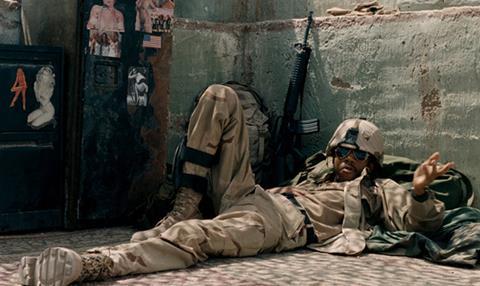 Twenty Twenty Vision Filmproduktion, the German producer of Rafi Pitts' Berlinale Competition title Soy Nero [pictured], is lining up projects from Israel and Cyprus.
Twenty Twenty's managing director Thanassis Karathanos told Screen that principal photography on Israeli filmmaker Veronica Kedar's Family began at locations in the German city of Halle last week.
Although the film's story is set in Israel, Family will be shot completely in Germany. It marks another collaboration for Karathanos with Mosh Danon's Inosan Productions after working together on Scandar Copti and Yaron Shani's 2009 film Ajami.
Kedar's second feature had been pitched at the 2014 edition of the Berlinale Co-Production Market where Twenty Twenty's second project, Christos Georgiou's Happy Birthday, was also presented to potential co-producers.
A March start is planned for the shooting of Georgiou's first feature since the 2008 comedy Small Crime and is being structured as a co-production between Twenty Twenty and its sister company Pallas Film, Georgiou, France's Manny Films, and Cyprus' Lychnari Productions.
Meanwhile, Twenty Twenty currently has another two co-productions in post-production: Bruno Dumont's Ma Loute and Jordanian filmmaker Mahmoud al Massad's Blessed Benefit.
Apart from Soy Nero, Twenty Twenty was also a production partner on Lithuanian filmmaker Mantas Kvedaravicius's Mariupolis, which has its world premiere in the Panorama.